Our Team
Murray Clay
President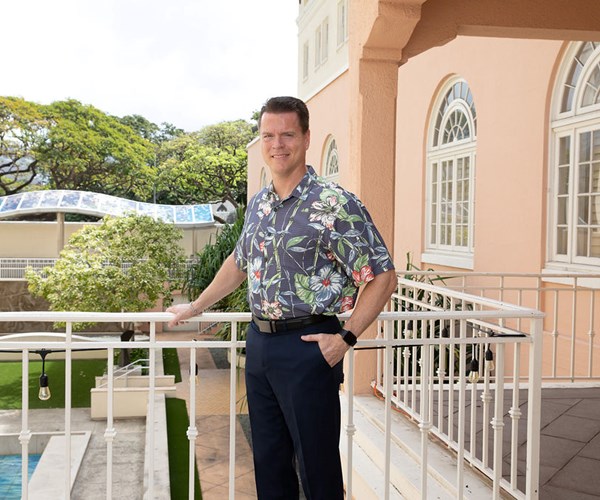 Ulupono offered me the rare opportunity to apply my investment and management skills to help make Hawai'i more self-sufficient. I'm honored to be part of a team that partners with other professional and community organizations to demonstrate the possibilities in renewable energy, local food production and waste reduction projects."
As president, Murray oversees and manages all aspects of Ulupono Initiative. He guides the team on overall strategy and process, focusing on the best way to achieve the firm's mission-driven goals using due diligence and analysis. He is also one of Hawaii's leading proponents in the area of performance-based regulation (PBR) as a means to accelerate progress toward the state's ambitious renewable energy goals.
Prior to joining Ulupono Initiative, Murray served as deputy chief investment officer of SDS Management LLC in Connecticut. He has more than 15 years of experience in managing hedge fund and private equity portfolios, and he has led due diligence, negotiated and structured direct investments in many industries including energy, natural resources, and biotechnology. 
Prior to his finance career, he served as an intelligence officer for U.S. Air Force special operations forces for five years. A graduate of the U.S. Air Force Academy, Murray holds a Bachelor of Science in International Affairs, with a minor in Japanese. He earned his Master of Business Administration with High Honors from the University of Chicago Booth School of Business. 
Murray serves on the board of directors for the U.S.S. Missouri Memorial Association, Inc. and the Oahu Economic Development Board, and is an active member of his church. He and his wife, Jodi, have five children.
---
In the News
Hawaii finalizes utility regulation considered potential template for US power system transformation (Utility Dive, Jan. 19, 2021)
Parker Ranch and Ulupono Initiative Announce Opening of Statewide Partnership Opportunities for Paniolo Cattle Company Supply (Jan. 15, 2021)
Outside the Office
Murray collects medieval arms and artifacts, and enjoys mixed martial arts.