Our Team
Michael Colón
Director, Energy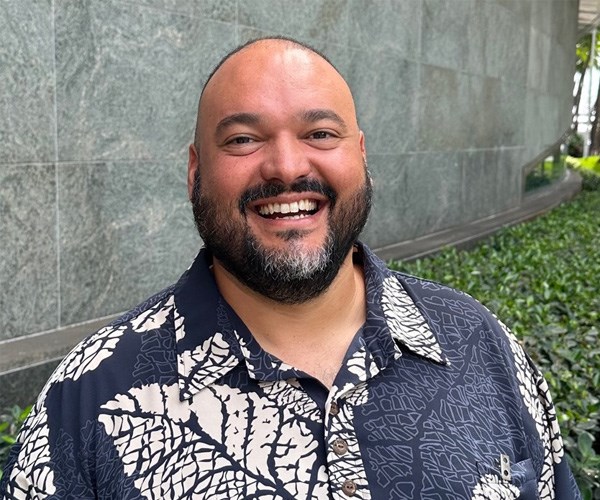 Empowering communities through sustainable energy solutions is not just a job, it's a passion. Drawing on my experience in electric utilities and at the Public Utilities Commission, I am excited to be at the forefront of shaping the future of the energy sector. It's thrilling to support the continued growth of clean energy in the state by supporting conscious and community-engaged action, and I am honored to join such an amazing team of passionate individuals, each with unique skills and talents to achieve powerful outcomes across such critical sectors.
As director of energy, Michael oversees Ulupono Initiative's efforts in the energy sector and spearheads initiatives that align with the firm's vision for a community-driven, clean energy future for Hawaii. He most recently served as the manager of policy and program development for Hawaiian Electric Company's Electrification of Transportation Department. In that role, Michael helped to design the utility's transportation strategy and programs, supporting the development of this new area of the utility's business and planning for the growth of clean transportation in Hawaii.
Michael has also worked on large-scale renewable energy procurements on behalf of the utility, evaluating and negotiating projects that now provide clean energy on several islands. He also served as commission counsel at the Hawaii Public Utilities Commission, supporting energy dockets such as rate cases, power purchase agreements, smart grid, and energy efficiency programs.
He graduated from the University of Colorado at Boulder, with a Bachelor of Arts degree in Ethnic Studies and Native American Studies. Michael holds a Masters of Business Administration from the University of Hawaii at Manoa and a Juris Doctorate from the University of Hawaii William S. Richardson School of Law.
Outside the Office
Michael enjoys making and producing music as well as deepening his knowledge of all things coffee.