Our Team
Mariah Yoshizu
Associate, Government Affairs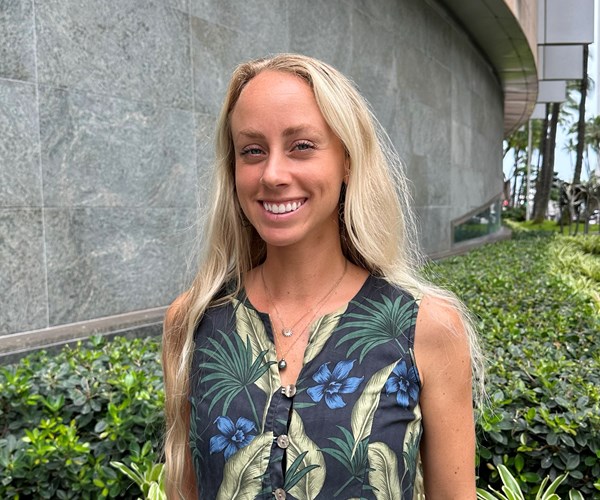 "Policy work is inherently based on the principles of building bridges and breaking down barriers and I am excited for this opportunity with Ulupono Initiative to connect the communities being directly affected by environmental impacts to solutions that lead to a more equitable and sustainable future for Hawai'i"
Mariah Yoshizu is an associate of government affairs, a position designed to further expand the impact investment firm's mission to improve the quality of life for the people of Hawai'i by working toward sustainable solutions.
In her role, Yoshizu is responsible for assisting in the evaluation of public policy across all of these sectors Ulupono supports — locally produced food, renewable energy, clean transportation choices, and better management of freshwater resources. Additionally, Yoshizu will assist in drafting testimonies for proposed legislation and working with partner organizations toward shared goals.
Most recently, Yoshizu served as a legislative aide at the Hawaii State Senate, where she prepared bills, testimony, and committee reports. Yoshizu also conducted research, wrote district correspondence, and monitored legislative progress.
Prior to that, Yoshizu has experience in supervisorial and managerial roles at Whole Foods and The Beet Box Cafe. Her experience in the food industry led her to build partnerships with multiple local businesses to create cyclical waste systems and increase access to locally grown food.
Yoshizu earned her Bachelor of Science in human nutrition, foods, and exercise from Virginia Polytechnic Institute and State University.
Outside the Office
Mariah spends her time gaining knowledge of Hawaii's local food systems by volunteering at Kāko'o Ōiwi, Ho'oulu 'Āina, and Full Circle Farms.