Our Team
Jesse Cooke, CFA®
Vice President, Investments & Analytics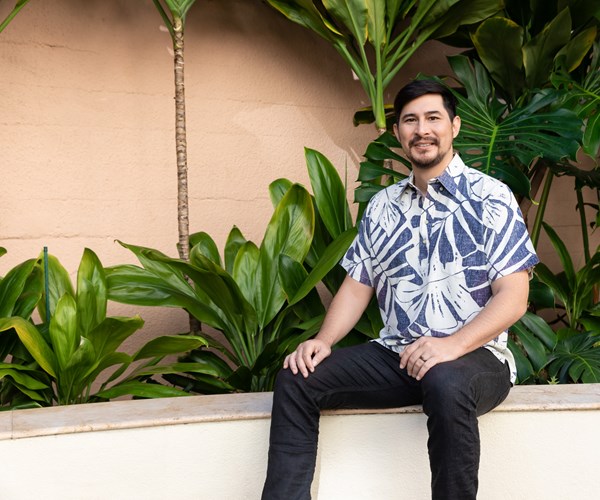 Working at Ulupono Initiative has provided me with a great opportunity to utilize my financial background for a worthy cause. I enjoy helping Hawaii's agriculture companies grow and become profitable, while helping to increase and make local food production more resilient. It's also great supporting local entrepreneurs in their efforts to grow their ideas into viable businesses."
As a vice president, Jesse provides financial and technical due-diligence for investment decisions on various projects. His main focus at Ulupono Initiative has been to seek and support organizations working to increase local food production in the islands. Jesse oversees a team of investment associates and provides crucial guidance on the firm's agricultural strategy. His financial knowledge helps the team determine which investments are worthwhile to meet its mission of creating more local food for Hawaii's families.
Since he's been with Ulupono Initiative, Jesse has been able to cultivate relationships with farmers, ranchers and other growers in a community that is typically fragmented and widespread. His work goes beyond crunching numbers on a spreadsheet — he personally visits local farms on all islands and meets with members of the agricultural community to see first-hand the challenges, opportunities and solutions each operation is facing. 
A graduate of St. Louis School in Honolulu, Jesse earned a bachelor's degree in economics from Emory University and a Master of Business Administration from the J. Mack Robinson College of Business at Georgia State University. Prior to joining Ulupono Initiative, he worked at Hawaiian Airlines, The Walt Disney Company, Harren Equity Partners and the Wachovia Leveraged Finance Group. He is a recognized CFA® charterholder and is a member of the CFA® Society of Hawaii.
---
In the News
How One Local Food Program Is Helping Hawaii's Farmers And Families (Honolulu Civil Beat, Jan. 31, 2021)
Want Food Security? Get Serious About Local Ag (Honolulu Civil Beat, June 20, 2020)