Our Team
Erin Roh
Specialist, Communications & Community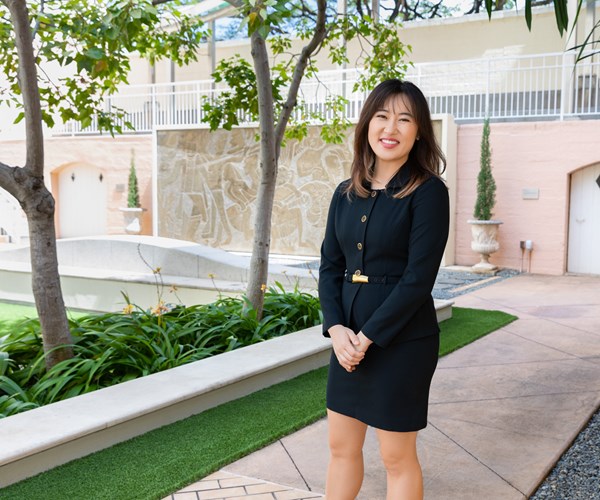 Being able to work beyond my field of expertise and really delve into the different sectors of need in Hawaii is really a unique opportunity. Every day is a new challenge and learning experience, and I cannot wait to see the impact of our work that Ulupono continuously contributes for the community in the future."
Erin is responsible for managing Ulupono's social media strategy, planning and implementation. Roh most recently worked as a digital communications and social media specialist for Hawaiian Electric Company, building and growing social media engagement for Hawaiian Electric, Maui Electric, and Hawaii Electric Light through customer service, content and increased engagement. She optimized content on each social media platform; generated, published and shared daily content; created strategies to improved overall performance of social media efforts; provided training to employees on social media policies and guidelines; and executed social media campaigns to connect with the customer base.
As a social media specialist and translator at Honolulu-based AT Marketing, Erin provided editorial copy translations for the Honolulu Star-Advertiser seasonal issues in Korean and leveraged data to reveal current insights and trends in the growing market for social media. She also developed production experience as an associate producer at Anthology Marketing Group, production assistant at Hawaii Public Television Foundation, production assistant/producer at CJ E&M: MNET America, producer for the National Assembly of the Republic of Korea in Seoul, and camera operator at Kitay Productions in Boston. Her diverse experience also includes serving as a fiscal analyst for the state House of Representatives and as a web content writer for MySecretBoston.com.
Erin earned a Bachelor of Science in journalism, with a concentration in broadcast and a minor in international relations, at Boston University School of Communication. Currently she is in the Executive Master of Business program at Shidler School of Business. She has volunteered her time as a moderator and speaker for the Center for Korean Studies Outreach Committee, University of Hawai'i at Manoa, and continues to donate her time to the River of Life Mission Honolulu.