KHON forum distills critical water issues
Sep 22, 2022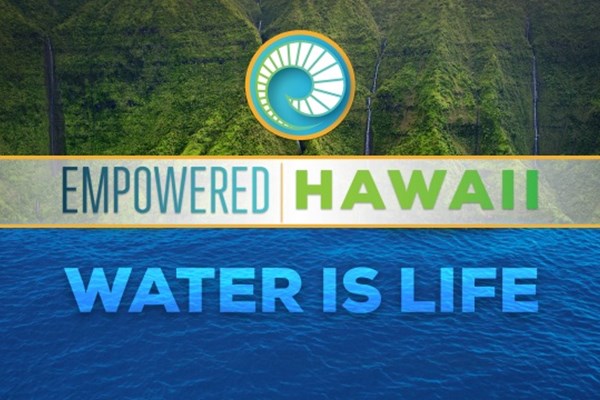 Water is one of the most important elements for existence, and it's important to pay attention to current issues and trends to protect and conserve this essential natural resource.
KHON's EMPOWERED Hawaii series recently aired an informative "Water is Life" forum, which is now available to watch online.
In this episode, the following leaders shared their insights on this crucial topic:
Ernie Lau, chief engineer and manager for the Honolulu Board of Water Supply
Marti Townsend, engagement specialist for Earthjustice; and
Kamana Beamer, a former water commissioner and Hawaiian studies professor.
In the panel discussion, you will hear a stimulating discussion on current issues related to water here in the islands. Speakers answer questions from KHON investigative reporter Gina Mangieri related to the Red Hill water contamination issue; the impact of drought on farmers, ranchers and agriculture; and growing concerns about climate change.
EMPOWERED Hawaii's "Water is Life" episode premiered on Sept. 21 on KHON and is posted on https://www.khon2.com/empowered/.  The episode is scheduled to rebroadcast as follows:
Sunday, Sept. 25, at 8 p.m. on KHII
Saturday, Oct. 1, at 5:30 p.m. on KHON
Sunday, Oct. 9, at 6:30 p.m. on KHII