Nationwide energy-data leader Kevala receives $21 million in Series A funding
Sep 24, 2021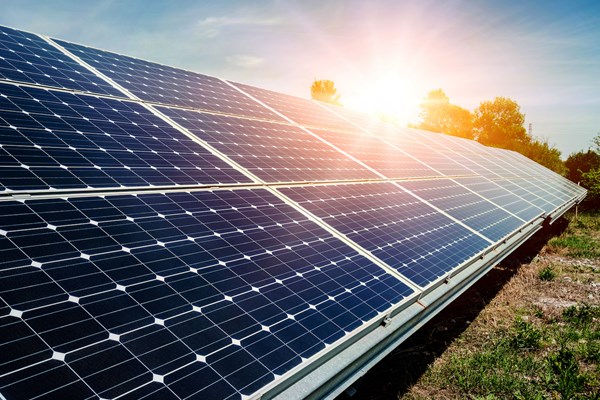 Kevala, a nationwide leader in energy data and critical partner to utilities, regulators, renewable energy producers and electric-vehicle manufacturers recently received $21 million in funding from investors that will help it increase the deployment of grid analytics tools to help secure infrastructure and radically decarbonize the economy at an accelerating pace.
In 2018, Ulupono Initiative invested $200,000 in Kevala to advance meaningful clean energy-related data to attract innovation with forward-thinking policies supporting Hawaii's sustainable energy future. An Elemental Excelerator cohort company at the time,  Kevala collaborated with the Hawaii Natural Energy Institute on a first-of-its-kind open grid project, crowdsourcing data and collecting stakeholder input in the development of a web tool to evaluate the integration of distributed energy resources on Oahu. The project incorporated a dynamic map of the island's electricity grid, providing insightful information on energy usage, electric vehicle charging, and solar generation adoption.
Kevala's recent round of Series A funding was led by C5 Impact Partners LP and Thin Line Capital.
Kevala currently provides actionable intelligence to optimize grid sustainability, resiliency, and cybersecurity.
The following is an excerpt from a Kevala news release in August, headlined "Kevala Announces $21 Million Series A Funding Round to Accelerate Decarbonization and Improve Security of U.S. Electric Grid":
"Kevala has first mover advantage in providing comprehensive big data analytics on grid infrastructure," said Zulfe Ali, Managing Partner at C5 Capital. "We're incredibly excited to partner with the company as it expands into new markets such as cybersecurity and national security, as well as new geographies outside of the United States. We believe Kevala's platform provides critical solutions to the many stakeholders across the global energy landscape."
Founded in 2014, Kevala empowers a diverse range of energy industry stakeholders to make smarter decisions involving sustainability, resiliency and cybersecurity. The company has developed the industry's most comprehensive and interactive cloud-based grid analytics toolbox — the Kevala Assessor Platform — powered by public utility data as well as proprietary data. Leveraging artificial intelligence on this sweeping dataset, the platform is uniquely positioned to help grid operators predict and plan for extreme weather events, renewable energy adoption, and increasing demand from vehicle, building and industry electrification.
"With this significant support and partnership from C5 and others, we can dramatically increase the deployment of our grid analytics tools to help secure America's infrastructure and radically decarbonize our economy at an ever-accelerating pace," said Aram Shumavon, Kevala founder and CEO. "Kevala's solutions provide real-time, actionable data and clear roadmaps for utilities, developers and regulators, delivering immediate value across the entire market. Our company intends to utilize this substantial new growth capital to expand operations across the United States, commercialize new grid analytics products and begin launching our offerings around the globe."
Read the full Kevala news release here.