Meet our ohana: Kathleen Chapman
Sep 24, 2021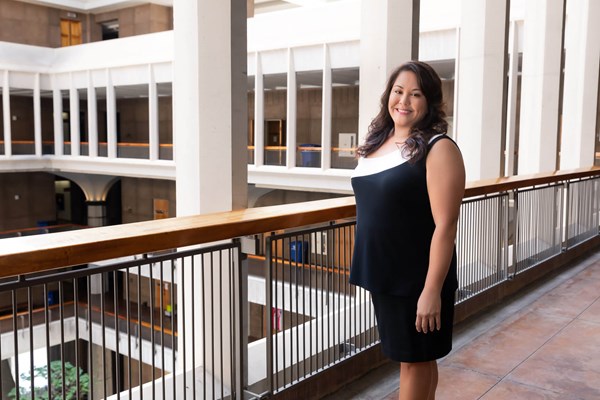 Kathleen Chapman joined the Ulupono team mere weeks before to the onset of COVID-19. Despite the disruption of the pandemic, she has and continues to be instrumental to ensuring the smooth running of the organization's home base by providing overall office management of administrative, operational, human resource and financial functions.
Prior to joining the Ulupono team, Kathleen served as human resources staffing coordinator for Alexander and Baldwin, managing employee recruitment, onboarding and engagement. Her role at Alexander and Baldwin before that was executive assistant to the president and chief executive office.
Kathleen's career has also included service as deputy chief of staff to then-U.S. Congressman Neil Abercrombie in Washington, D.C., and executive assistant to Abercrombie during this term as governor of Hawaii.
On her work at Ulupono, Kathleen said: "I'm excited to work for a company that is dedicated to investing in and improving the quality of life for Hawaii. It's a great opportunity to be a part of an organization that looks for ways to mindfully partner with innovative groups and projects that will help the community be more self-sufficient and resilient."
Raised in Kalaheo on the island of Kauai, Kathleen is a graduate of Waimea High School and earned a bachelor's degree in psychology from Seattle University in Washington.
On her time off from work, she enjoys heading to the beach, hiking and CrossFit. Recently, Kathleen began getting into pickleball, even attending a Nike pickleball camp for beginners in July. She is also known to enjoy an occasional café mocha from her favorite downtown Honolulu coffee shop, Local Joe.