Former Hawaii startup Volta Industries begins trading on the NYSE
Sep 24, 2021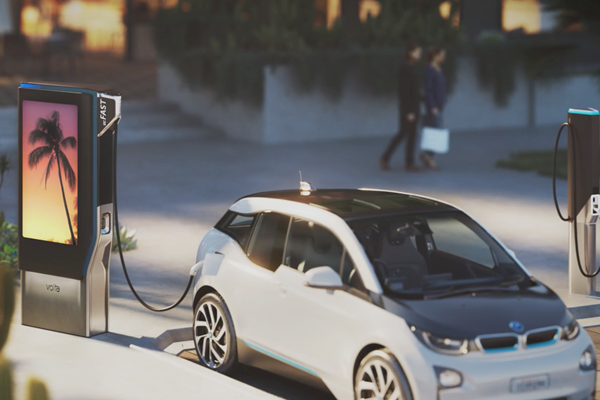 Former Hawaii startup and current industry leader in commerce-centric electric vehicle (EV) charging networks Volta Industries achieved an exciting and significant milestone in August, beginning trading on the New York Stock Exchange under the symbol VLTA.
Ulupono Initiative was an early investor in Volta Industries, in 2013 investing $175,000 toward the expansion of the startup's Hawaii network of EV charging stations. The Ulupono team is excited to have witnessed the now San Francisco-based Volta's advancements in the industry. With its  public share offering, Volta will now be able to fully realize its focus on and mission of creating a massive charging infrastructure network underpinning the country's transition to electrification of transportation.
Watch Volta CEO Scott Mercer join "Squawk Box" to discuss the company's listing on the New York Stock Exchange and Volta's views on the future of EV charging.
Volta's work is right on the cusp of goals set by the administration of President Joe Biden to advance EVs and a network of 500,000 charging stations to support convenient and affordable travel by drivers of zero-emission vehicles nationwide. The expansion includes Hawaii, which continues to experience demand for more EV charging infrastructure.
As of August 2021, the number of registered passenger EVs in Hawaii climbed to over 16,000, an increase of more than 30% from the same month last year, according to the Hawaii Department of Business, Economic Development, and Tourism's Monthly Energy Trend report. Read "Demand for Electric Vehicles Outpacing Charging Infrastructure" for the critical role public charging stations statewide serve in speed up the transition to electric.
For more information on Volta Industries, visit VoltaCharging.com. You can read more clean-transportation news related to Ulupono Initiative here.