Federal funding critical for Hawaii farmers
Oct 30, 2023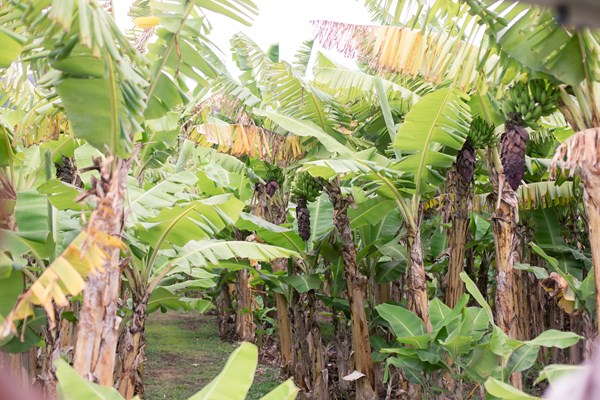 In a recent Pacific Business News article, Jesse Cooke, Ulupono Initiative's vice president of investments and analytics, discussed the significant importance of funding grant writers to obtain available federal funding that is vital to supporting the livelihood of Hawaii's farmers.
Since 2009, Ulupono Initiative has invested $89 million in local organizations. Ulupono focuses its work on increasing locally produced food, renewable energy, clean transportation choices, and better management of freshwater resources. In 2022, 50% of its investments were dedicated to supporting locally produced food.
Ulupono understands the importance of federal grants to bring in money to support local farmers, which is why has invested $1 million in grant writers who assist Hawaii-based nonprofit organizations such as The Kohala Center, the Oahu Agriculture Conservation Association, and the Hawaii Farm Bureau in pursuing federal funding opportunities. The investment was made over a 10-year period.
These efforts have secured at least $130 million for Hawaii over those 10 years. The money will help farmers reduce greenhouse gas emissions, establish regional centers to connect them with grants and federal programs, and fund food distributors and hubs.
Cooke hopes that Ulupono's work and investment in grant writers will serve as an example to state agencies in funding key staff to aggressively pursue funding opportunities to help increase our local food supply and empower farmers.
"We do a lot of advocacy work and one of our main priorities is trying to make the case that Hawaii's government needs to have more of a grant writing culture to go after those federal funds more aggressively," Cooke said.
Read the Pacific Business News article here.