Saving energy is a cinch with these easy tips
Oct 31, 2022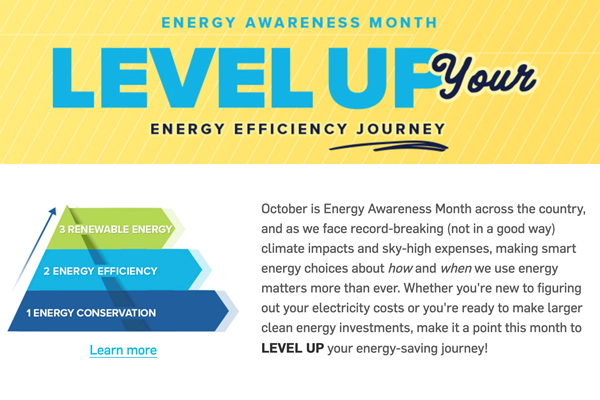 October was Energy Awareness Month and a good reminder of how simple choices year-round we make in our daily lives can add up. Hawaii Energy has launched its Level Up campaign to coincide with the national observance. The initiative is designed to help local families make smart choices about how and when they use energy. In today's world with the rising cost of essential goods and services and a growing climate crisis, it's the ideal time to commit to being savvier when it comes to how we use electricity.  
"Energy Awareness Month is the perfect opportunity to showcase all the benefits that energy efficiency can bring to a household or business," said Caroline Carl, executive director of Hawaii Energy. "At a time when many are feeling the pinch of rising electric bills, we know people are paying more attention to energy and wondering how they can take better control of how much they're using. Our Level Up campaign offers tips and resources that residents and businesses can implement now at little to no cost. And if someone wants to level up, even more, we have the technical expertise to support bigger investments." 
You can save some of your hard-earned dollars while creating a more sustainable Hawaii for all of us. Try these energy-saving tips to Level Up your energy-saving journey: 
Limit electricity usage between the peak hours of 5–9 p.m. 
Limit how often you open your refrigerator and set the temperature to 37–40° 
If you are working from home, take advantage of natural light during the day. 
Wash full loads of clothes in cold water and hang dry your laundry.  
Use an advanced power strip to plug in all your home office gadgets.  
Shorten your showers to 5 minutes or less and use a high-efficiency shower head. 
Open windows or use fans over AC when possible. 
Switch to LED lights throughout your home.  
Don't leave your phone plugged in overnight, it only takes a few hours to charge.  
You can find many more tips for every room of your house, along with a list of energy-efficient products on the Level Up website.