APA chapter recognizes Keaukaha Quick Build project with 2022 Hawaii Community-Based Planning Award
Oct 31, 2022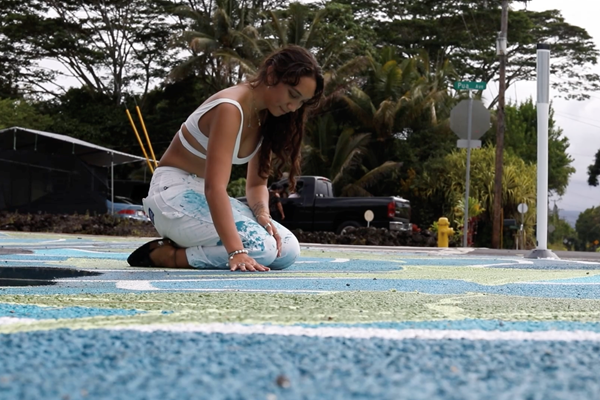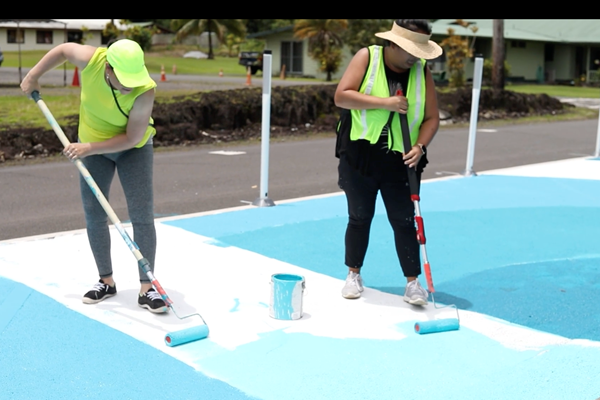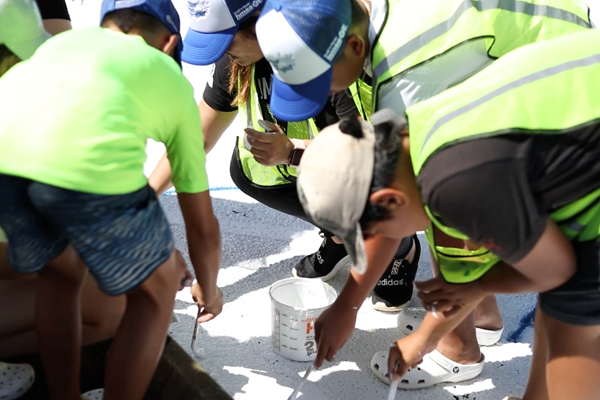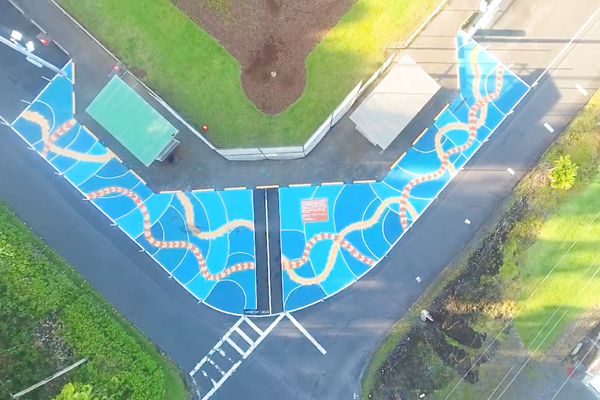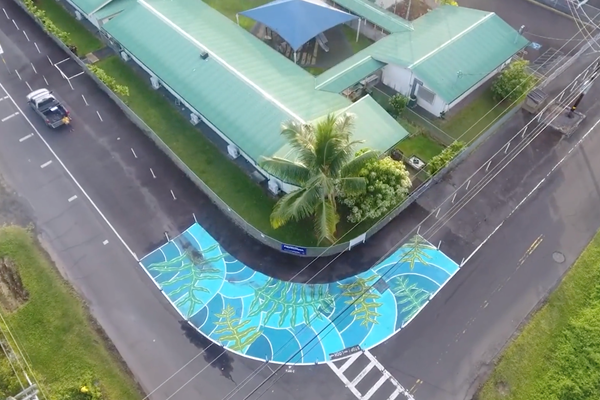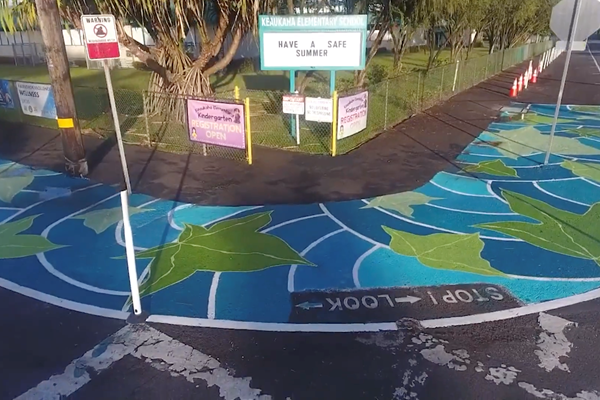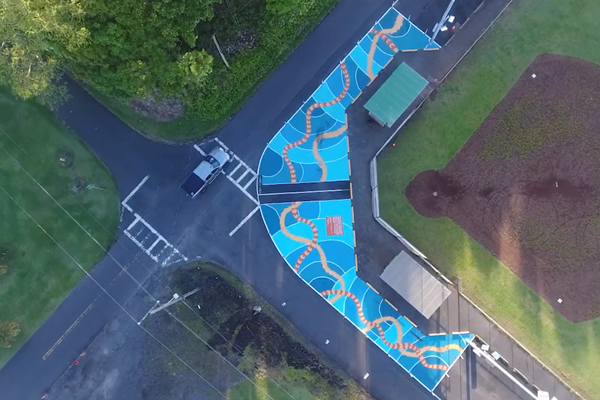 East Hawaii's "Keaukaha Quick Build" project recently received the prestigious Community-Based Planning Award from the American Planning Association's (APA) Hawaii Chapter. Presented at the Hawaii Congress of Planning Officials Conference on Sept. 15, the award recognizes the project for its excellence as a citizen-based/-initiated planning effort that establishes and enhances a sense of awareness of a community's character, values and aspirations, and demonstrates the planning profession's highest goals and ideals.
Watch a recently produced video about the Keaukaha Quick Build >>
Originally conceived during a 2015 Safe Routes to School planning effort, the Keaukaha Quick Build created a continuous walking and biking path around the school campus and fields, which now connects new and existing pathways by realigning parking stalls, creating community murals, and installing protective delineators. All portions of the Hawaiian Homestead neighborhood are within a couple of blocks of this 2,000-foot pathway for accessing the park, schools, and the other neighborhood facilities located in the community's "center." Quick-build projects are projects that take less than a year to plan and implement, and use flexible installation materials, such as paint and moveable barriers to catalyze long-term change in our neighborhoods and streets, helping ensure that the transportation system and projects serve our communities' needs and visions more dynamically. 
Playing a significant role in winning the Community-Based Planning Award are the project's three beautiful street murals designed by lifelong Keaukaha resident and artist Kawehi Malu-Roberts. Each mural features plants endemic to the surrounding area on Hawaii Island and celebrates Keaukaha's storied history and culture. Dozens of volunteers from local organizations, nearby residents and students from Keaukaha Elementary School offered their time to help paint each mural. Once the designs were approved, volunteers installed the quick build within four days. 
The Hawaii Island Vision Zero Action Plan found that Native Hawaiians are three times more likely than their white counterparts to be killed in traffic crashes. Native Hawaiians are also more likely than other demographic groups in Hawaii to face chronic health diseases, such as diabetes, cancer, and heart disease. Reflecting these experiences on the ground and in response to the community's safety concerns, the Keaukaha Quick Build's award-winning design was approved with overwhelming community support following a needs assessment and multiple planning workshops hosted by the Hawaii Public Health Institute, Keaukaha Community Association, and People for Active Transportation Hawaii (PATH). Funding was provided by the Hawaii Department of Health, County of Hawaii Planning Department, SSFM International, Inc., and Planning for Community LLC, as well as through the Ulupono Fund at Hawaii Community Foundation.
The project provides immediate public health benefits for users of the schools and park, enabling and encouraging walking and biking for people of all ages and abilities in accordance with complete streets principles. By making these improvements along four adjoining roadways, the walking, biking, and public artwork improvements create a continuous and safer experience for users.
"This is just an amazing project that we've been proud to support," said Kathleen Rooney, director of transportation policy and programs at Ulupono Initiative. "The Keaukaha community leaned into the designs that provided the most space for keiki and kupuna to walk and bike safely, access these important community spaces, and reflect the community's natural history — all at the same time."
Hopefully, other neighborhoods throughout Hawaii are inspired to explore how they, too, can create projects that make for safer and vibrant communities. Quick builds are about delivering new transportation and community solutions right now and dynamically engages with our community members that really ensures that the solutions proposed solve their problems and improve their lives.
For additional information about the award, check out the following:
APA Hawaii 2022 Chapter Awards webpage >>