A hui hou, Samantha Ruiz!
Oct 31, 2022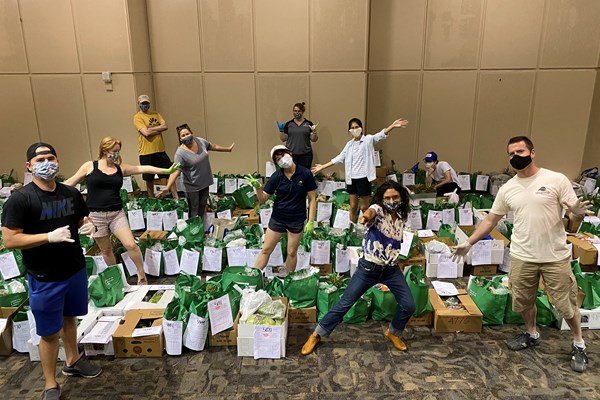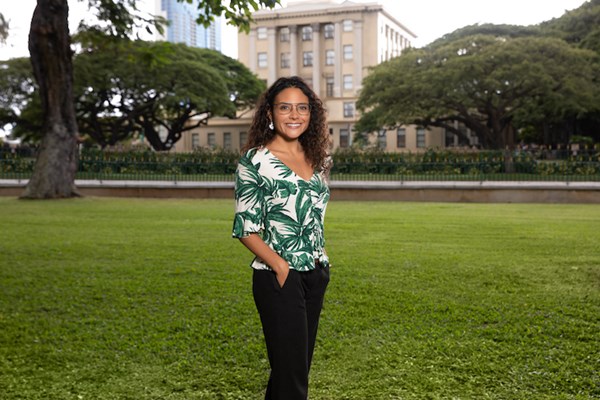 Although we're sad to say goodbye to Samantha, who has served as our director of regulatory affairs since March 2020, we're thrilled for her new opportunity working with the U.S. Department of Energy as chief of staff for the Office of Economic Impact and Diversity.
As we bid Sam a fond farewell, we wanted to share some memories and well wishes from a sampling of our Ulupono ohana.  
"What I liked most about working with Sam was the positive energy, enthusiasm and optimism she brought to our regulatory work. Regulatory filings we had to review could often be several hundred pages in length — not to mention our own submissions — and yet Sam always had a knack for making it seem like a good time rather than hard work." — Murray Clay
"It was a wonderful experience working with Sam over the past two years, and we are all looking forward to staying in touch to help accelerate the renewable energy transition in Hawaii!" — Adam Buote
I've always admired Sam's vast knowledge of regulatory affairs and renewable energy as well as her passion for advocating for an equitable impact within our communities. We will miss her compassionate, creative and empathetic spirit as well as her great sense of humor. I know she will do great things in her new role, as well as grow professionally and personally on this journey. Best of luck! — Kathleen Chapman
"I didn't know anyone could bring so much passion to regulatory affairs. Sam was and is her own powerhouse of renewable energy — you could power an entire island on her level of enthusiasm for it. The best part is she always kept it grounded in community." — Keith DeMello
"Best wishes on your new adventure, Sam! I learned much from you about the regulatory industry in the three months I've been here at Ulupono. Without a doubt, you will continue to make a positive impact where ever you go.  Aloha does not mean good-bye; hope our paths will cross again one day. Take care of your fabulous and amazing self." — Caroline Julian-Freitas
"A whole new world of acronyms awaits you!" — Katie Rooney