'Taste Our Love for Hawaii' takes viewers on a journey through chefs' eyes
Oct 28, 2021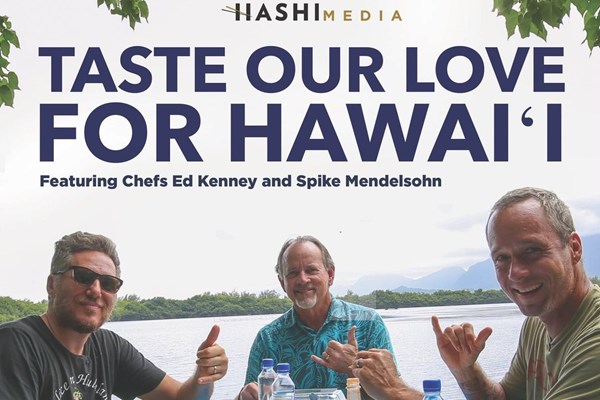 The television series "Taste Our Love for Hawaii," created by Hashi Media and the Hawaii Food and Wine Festival, aims to take viewers on journeys exploring the beauty and food bounty of Hawaii through the eyes of chefs.
Agricultural sustainability is a vital concern of chefs around the world. As one of the most geographically isolated pockets of land in the world, Hawaii has much to gain from encouraging sustainability as it continues to transform its agricultural community into a self-sufficient and resilient one.
Ulupono Initiative is excited to be a sponsor of the premiere episode of "Taste Our Love for Hawaii," which features celebrated chefs and food-policy advocates Spike Mendelsohn and Ed Kenney spending a day on Oahu's Windward Coast at Kualoa Ranch. Trekking the ranch's shrimp and oyster farms, fertile ranch lands and Koolau acreage, the duo spends the episode exploring the 4,000-acre nature reserve and Hawaiian ahupuaa from mountain to the sea.
Joining Ulupono Initiative in sponsoring the premiere episode were the Hawaii Food and Wine Festival, Hawaii Medical Assurance Association (HMAA), Roy's, Y. Hata and Co., Mahi Pono and Hawaiian Airlines.
Watch the premiere episode here.