Donation helps MA'O Organic Farms expand operation
Oct 06, 2020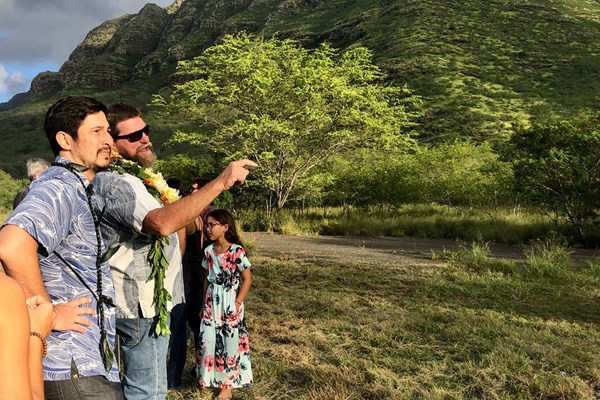 MA'O Organic Farms is not only growing high-quality local produce, but also fostering a healthy community. A new grant provided in August through the Ulupono Fund at Hawaii Community Foundation will support its expansion of its current and future farm-acreage production.
Founded in 2000 by the Waianae Community Redevelopment Corporation, MA'O Organic Farms has since worked continuously to both revitalize its home community through land-based activities, and nurture area youth and their families through an environment of communal ownership and pride. Today, MA'O Organic Farms is a leader in local food production, offering youth education programs, leadership development opportunities for business professionals, and high school and college student internships. It also offers apprenticeship programs for college graduates interested in further developing their leadership skills to work in the agriculture industry.
"We're excited to see the continued growth of MA'O Organic Farms as it expands to contribute increased support for the local food community," said Jesse Cooke, Ulupono Initiative vice president of investments and analytics. "We've been supporters of MA'O since Ulupono was founded because we see the potential the farm has to grow more local food as well as more local farmers through its workforce training program."
MA'O Organic Farms sells the produce it grows via a broad range of channels, including grocery stores such as Whole Foods and Foodland, as well as farmers' markets and many local restaurants.
Drawn together by shared goals of creating a community food system and strengthening local agriculture, thepartnership between Ulupono Initiative and MA'O Organic Farms was established in 2008 with a previous contribution of $750,000, and has continued through additional small-scale grants over the dozen years since.
To learn more about the work taking place at MA'O Organic Farms, check out its website at www.maoorganicfarms.org.