Family-friendly play celebrates Hawaii's relationship to salt
Nov 28, 2022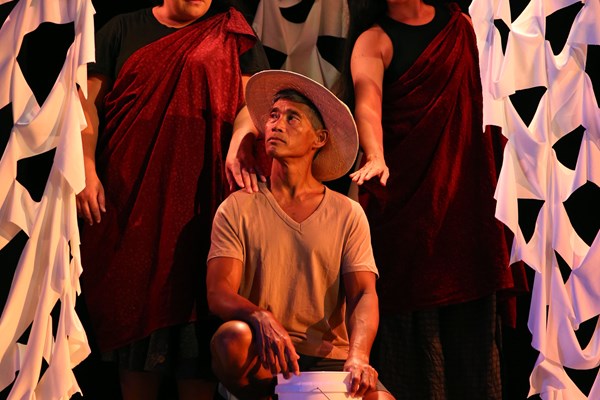 Salt, or pa'akai, is essential to life. In addition to its benefits to our bodies, this nutrient is important for our environment and communities.
The Honolulu Theatre for Youth's (HTY) original production of "The Pa'akai We Bring," by Moses Goods and the HTY Ensemble, explores our relationship to salt and the many ways it was traditionally used in Hawaii for food, medicine, sacrament, and as a treasured gift.
"In Hawaii, we have a special relationship with pa'akai," Goods said. "We live our lives surrounded by salt water, we use salt to cleanse and purify and we value salt as a treasured gift. Salt traditions are unique to every culture, and we'd like to share a bit of ours with your family."
The one hour performance, which has been running since September, is designed to introduce keiki to the Native Hawaiian relationship to salt. Inspired by the 26 families who tend to the Hanapepe Salt Beds on Kauai, the show celebrates the merging of ancient and modern times and informs through storytelling, music, hula and audience participation.
Ulupono Initiative is pleased to count itself among the production's supporters.
Gather your ohana and head to HTY for an hour of joyous laughter and entertainment as the cast performs its final two shows of this production at Tenney Theatre in Honolulu on Sunday, Dec. 4 and 11, at 2 p.m. The Dec. 11 finale will be interpreted in American Sign Language.
Reserve your seat here: https://membership.htyweb.org/events/paakai-calendar.