$722K USDA grant awarded to North Shore EVP
Nov 28, 2022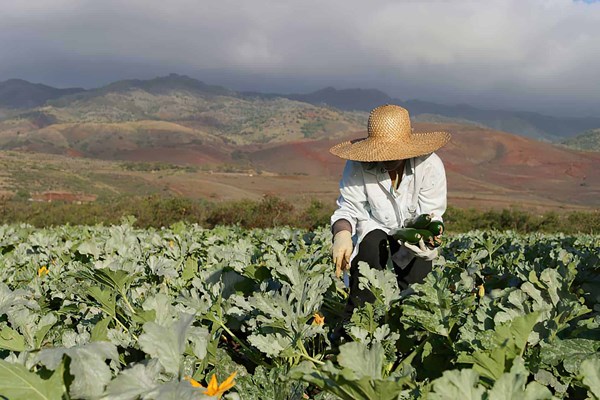 The U.S. Department of Agriculture (USDA) recently announced that North Shore Economic Vitality Partnership (NS EVP) was awarded a $722,161 grant as part of its 2501 Program, which partners with nonprofits, community organizations and higher education institutions to provide technical assistance and training to underserved communities across the country. 
NS EVP was one of 52 organizations nationwide to receive part of a $35.1 million federal investment. Formed in 2015, NS EVP aims to create new jobs and economic opportunities from current resources in two of the biggest industries in Hawaii — agriculture and tourism. 
NS EVP sought the grant funding to assist socially disadvantaged and beginning and veteran farmers and ranchers with owning and operating their farms and ranches. The project will fund the translation of existing smartphone apps that help Thai and Mandarin speaking farmers and ranchers facilitate farm food safety and financial records, which is often a roadblock in becoming food safety certified. Language barriers often create challenges for local farmers in accessing USDA resources, including food safety certification. This important step allows them to expand into larger institutional, commercial and retail markets that require the certification for liability reasons.  
"The vast majority of Hawaii's farms are not food safety certified," said Jesse Cooke, vice president of investment and analytics of Ulupono Initiative, which has provided grant support to NS EVP in recognition of its important work toward increasing local food production in the islands. "Lack of food safety certification limits local farmers' access to large commercial and institutional markets, relegating locally-grown food to less formal markets, such as farmers markets and roadside stands. Ulupono's grant funding will increase the number of local farmers with food safety certifications, and assist these farmers in accessing larger institutional, commercial and retail markets that require food safety certifications as a liability requirement." 
Kevin Kelly, president & CEO of NS EVP, explained that the organization strives to provide USDA food safety certification at an affordable price to small- and medium-sized farms throughout the state. Kelly said he is excited about the grant because it will allow the organization to adapt the digital recordkeeping technology to non-English speaking farmers, a critical step in certifying farms. Receiving this grant is a big step toward opening even more doors to farmers and ranchers in the future.  
"This USDA award allows Hawaii GroupGAP to start reaching into an underserved community that is critical to local food production in Hawaii," Kelly added. GroupGAP is a new USDA food safety certification option that will increase opportunities for smaller farms to supply Good Agriculture Practices (GAP)-certified produce.  
"Although this funding only allows us to work with Mandarin and Thai farmers on Oahu and Kauai, it's an important first step in expanding our food safety training capacity so that eventually any farmer in Hawaii can be trained and certified in their native language.