Honolulu Theatre for Youth and Ulupono partner on upcoming energy-focused episode
Nov 10, 2020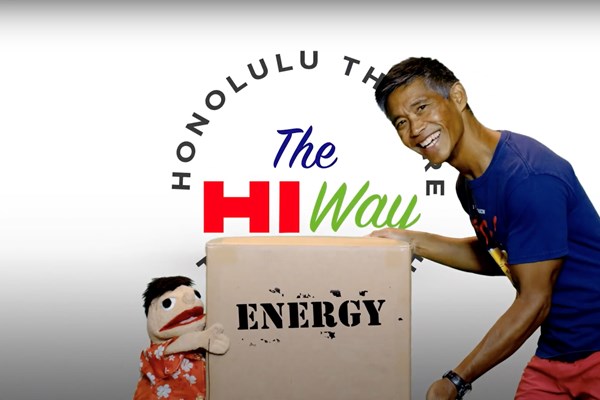 "The show must go on," as the saying goes, at Honolulu Theatre for Youth (HTY) despite the COVID-19 pandemic thanks to its innovative TV series "The HI Way," which brings the magic of HTY's educational stage performances to the comfort of homes in Hawaii and beyond. The episodes are created by HTY's resident artistic ensemble and are designed for elementary school-age children and their families to enjoy. The HI Way is produced in association with NMG Network and Hawaii News Now and has reached well over 2 million views since its premiere in late March of this year.
Ulupono Initiative recently partnered with HTY to sponsor an upcoming "Energy Episode," which will focus on energy efficiency and moving Hawaii and the world toward clean, renewable energy, which plays a pivotal role in Ulupono's commitment to a more sustainable, resilient Hawaii. The episode will share important subjects related to energy issues facing Earth and our future as citizens of the planet. Its subject matter also aims to inspire children by uplifting messages about how they can impact their lives and the lives of residents of their home communities. 
UPDATE:
The Energy Episode will premiere on Tuesday, Nov. 17, at 5 p.m. on K5 as well as HTY's YouTube channel and other streaming platforms.
The episode will be re-broadcast during the week:
Thursday, Nov. 19, at 5 p.m. on K5
Saturday, Nov. 21, at 2:30 p.m. on KGMB
Saturday, Nov. 21, at 4 p.m. on KHNL
Sunday, Nov. 22, at 6:30 p.m. on K5
For more information about the episode and its broadcast schedule, visit HTYWEB.org.