Inaugural Tropical AgTech Conference in Hilo to bring together key global leaders in agriculture technology
May 27, 2022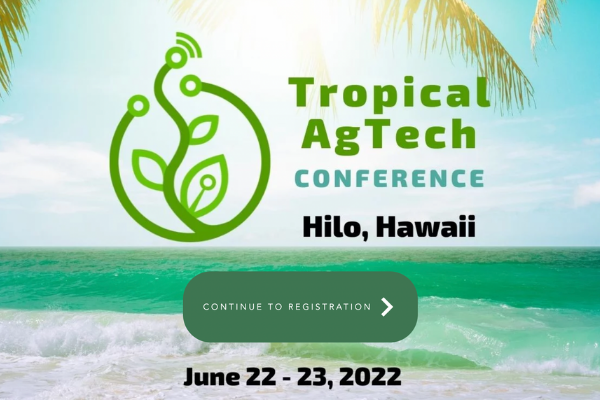 According to Hawaii Farm Bureau, approximately 40% of the global population lives in the tropics — regions of the Earth surrounding the Equator — a percentage expected to reach 50% by 2040. Due to climate change plaguing their crops and farming efforts, the most hunger-stricken communities in the world exist in the tropics. And sadly, their issues will continue to expand if solutions are not found.
The 2022 Tropical AgTech Conference, set for June 22 and 23 at the University of Hawaii Hilo Performing Arts Center, will bring together some of the world's top thought leaders in agricultural technology to discuss solutions and ideas for current food system issues in the tropics.
In addition to sponsoring the inaugural event, Ulupono Initiative will have our own Vice President of Investments and Analytics Jesse Cooke among the conference's distinguished speakers addressing the role of agricultural technology for farmers and food producers. Other conference speakers will include: 
David Slaughter, professor in the Biological and Agricultural Engineering department and director of the Smart Farm Initiative at the University of California, Davis.
Arama Kukutai, CEO of Plenty and co-founder of Finistere Ventures, a pioneering venture firm dedicated to agrifood investment.
Dr. Marisa Wall, director of the Daniel K. Inouye U.S. Pacific Basin Agricultural Research Center in Hilo.
Visit www.tropagtech.com to register for the conference.