Lessons of the pandemic continue: Kuahiwi Ranch and the Hawaii Rangeland Stewardship Foundation
May 25, 2021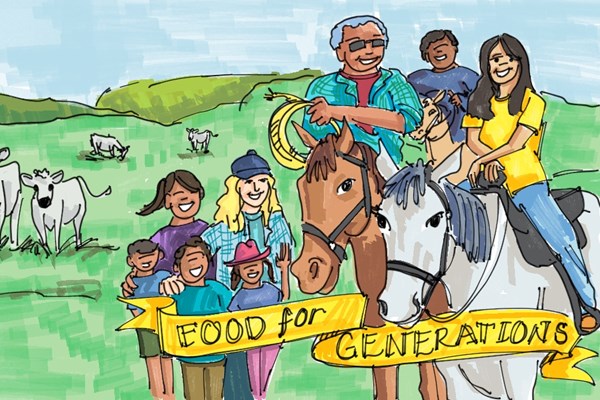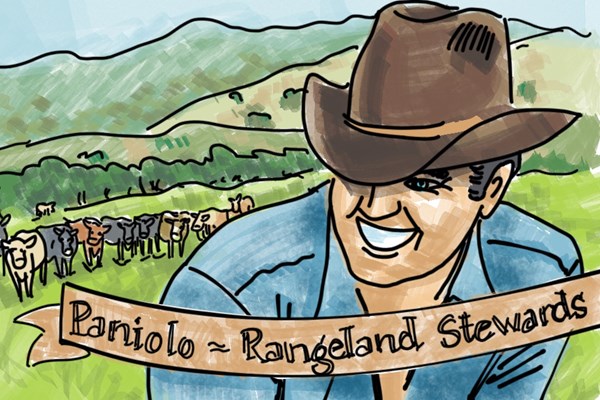 In the early weeks of the COVID-19 pandemic, Ulupono Initiative launched a then-weekly story series spotlighting Hawaii farmers, ranchers and other food producers as they adapted to the sudden disruption to Hawaii's food distribution network. The purpose of the series was to bring attention to their critical efforts to sustain our communities during the novel coronavirus pandemic.
When we connected with Michelle Galimba, vice president and co-owner of Kuahiwi Ranch in 2020, the family-owned Hawaii Island business was struggling to meet local demand for beef, in part, due to limited and under-capitalized processing capacity. This is a challenge that existed even before the coronavirus pandemic. At that time, Galimba impressed upon us the importance of rebuilding Hawaii's food system to reverse the state's food vulnerability.
Likewise, Jimmy Greenwell, president of the island of Hawaii-based Hawaii Rangeland Stewardship Foundation (HRSF), provided insight on the importance of ecosystem services flowing from natural resources. From his vantage point, the best ranch management systems are rooted in education and bring science and resources together—the better that rangelands are managed, the greater their ecosystem benefits.
How has your perspective changed?

Galimba: I'm not sure that my perspective has changed, but I am definitely doing more to help my community because of the pandemic—donating to the Hawaii Foodbank, starting a resilience hub, and being more networked in general.
Greenwell: Our perspective has not changed at all over the past year. We remain committed to supporting education, outreach and research efforts that translate into improved and sustainable stewardship practices for Hawaii's 750,000 acres of rangeland. The resulting enhancement of the ecosystem service benefits that flow from these rangelands to the broader community remains vitally important to us all. The Hawaii Rangeland Stewardship Foundation is alive and well. As a fundraising organization, however, we have been slowed by the COVID-19 situation. We recognize that many potential supporters have had higher priorities for their resources during this uncertain time, so we have been sensitive to fundraising initiatives. Despite the slowdown, we have maintained our mission to support rangeland stewardship and were fortunate enough to provide financial assistance to key projects in 2020.
If you could send a message back through time, what would you tell yourself at the start of the pandemic to help your operation make it through?

Galimba: Obviously, I would say that it will turn out OK. I think it will anyway. We just really need to remember the lessons of the pandemic. We can change how we do things if we really need to, and work together for the common good and help the most vulnerable.  

Greenwell: Expect the unexpected but stay the course to accomplish our long-term mission. What we need most right now is a return to normalcy in terms of both our economy and community wellness. Our foundation will continue its efforts to successfully communicate our organizational message and accessibility to our supporters… In 2020, HRSF distributed funds for educational programs for rangeland stewardship, community outreach initiatives and scholarships for college-bound students studying in fields related to natural resource management and rangeland stewardship. We also recently confirmed a rescheduled date for our next fundraising event, the 2022 Rangelands Open Golf Tournament. It will be held at The Club at Hokulia golf course in Kona on May 2, 2022, with KTA Superstores returning as our title sponsor.  
Read more from our ag story series.