New book highlights 'Women Driven Mobility'
Mar 29, 2022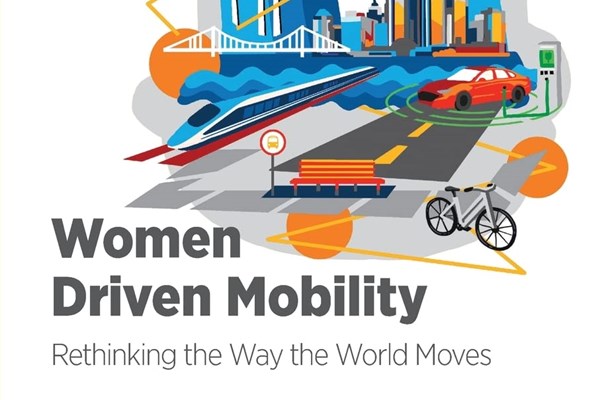 "Where do women fit into the automotive industry? In every possible space — including those they have yet to invent!"
That's how promoters of the upcoming webinar, "Women Driven Mobility: Rethinking the Way the World Moves," began their description of the event to discuss the book by the same name. Presented by Intelligent Transportation Society (ITS) of America, the event will cap Women's History Month on March 31, 2022, featuring book co-authors Katelyn Shelby Davis and Kristin Shaw, joined by Gloria Jeff, project director of the Minnesota Department of Transportation Metro District's "Rethinking I-94 Project," and Hawaii's own Kathleen Rooney, director of transportation policy and programs at Ulupono Initiative.
The book explores more than 40 case studies of women "leading the way mobility and automotive innovation" through interviews and examination of the impact of diverse perspectives on actual projects all over the world, including proactive planning for accessible autonomous vehicles, actively promoting safe pedestrian and multimodal options, and championing diversity, equity and inclusion across the industries.
The virtual discussion will focus on the need for diverse voices at the decision-making table to ensure a mobility system that works for all its users. For example, Rooney worked with Mobiltye3 (Me3) on a 2020 report, titled "Framework for Hawaii's AV Future: Accessible, Automated, Connected, Electric, and Shared," outlining strategies that would help Hawaii chart its own autonomous vehicle and mobility future clearly. Among other insights, the report highlighted that autonomous vehicles can be a threat or a part of the solution.
Register for the webinar today.