EV bills continue to drive forward
Mar 10, 2021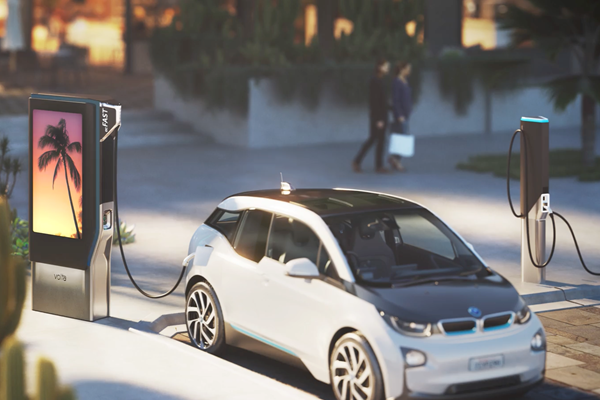 Several bills addressing renewable energy and clean ground transportation continue to move forward nearly halfway through the 31st Hawaii State legislative session. 
Two bills, in particular, House Bill (HB) 552 HD1 and Senate Bill (SB) 920 SD2, focus on establishing clear objectives for electrifying the State government's ground transportation fleet.
HB 552 HD1 establishes clean transportation goals for all state agencies to reach a 100% light-duty motor vehicle clean fleet by 2035 utilizing a staggered approach. Similarly, SB 920 SD2 requires all state government light-duty vehicles to be zero-emission and operate 100% on renewable energy by 2030. 
Ulupono Initiative supports both bills as each is essential in moving Hawaii forward on its path toward decarbonization—the act of reducing carbon emissions—while demonstrating to the world that the Islands are a clean-energy leader. 
In 2017, the mayors of all four Hawaii counties sent a powerful collective message that Hawaii recognized its role in contributing to greenhouse gas emissions and was committed to taking on the challenge of averting climate change. At the time, the United States had recently dropped out of the multination Paris Agreement, which set forth regulations and timelines for reducing carbon emissions. The four mayors' commitment to change resulted in Hawaii becoming the first U.S. state to fully commit to 100% renewable fuel for public and ground transportation, setting a target date of 2045. Not long after the announcement, many other states and cities across the nation decided to follow Hawaii's lead by also developing plans to address the growing threat of climate change. For example, in September 2020, California Gov. Gavin Newsom signed an executive order to end the sales of new internal combustion engine (ICE) vehicles by 2035. 
The commitment by Hawaii's mayors appears to be continuing under Honolulu's new administration. Mayor Rick Blangiardi's recently submitted fiscal year 2022 operating budget and capital improvements program (CIP) budget requests $9.7 million for electrification of transportation infrastructure.
Beyond the fact that electric vehicles (EVs) have already proven critical in helping Hawaii achieve its renewable-energy goals, it's also undeniable that zero-emission vehicles are the future of transportation. Ulupono Initiative believes Hawaii should be doing more to move forward more swiftly in service to the State's energy goals and ensure that all Hawaii residents—across all income levels—have greater access to the benefits of driving electric. 
Even with the COVID-19 pandemic's pummeling of the economy, sales of EVs in Hawaii grew by more than 40 percent during 2020. Much of that growth is related to the ever-growing variety of EVs entering the vehicle-purchase market. Nissan recently announced that it would electrify every new vehicle in its major markets by the early 2030s. General Motors (GM), the nation's largest vehicle manufacturer, followed by committing to ending production of ICE vehicles by 2035. 
Despite the growing number of EVs purchased in the islands, EVs still make up less than 1% of all passenger vehicles in Hawaii. However, the statistic still illustrates a growing demand, allowing Hawaii to lead the continuing consumer shift from ICE vehicles to EVs.
Hawaii should continue to lead by example. 
Ulupono Initiative strongly believes that HB 552 HD1 and SB 920 SD2 are necessary measures toward ensuring the State of Hawaii remains committed to a cleaner, renewable-energy future. 
Photo courtesy of Volta Charging