What's growing on Maui?
Jun 28, 2022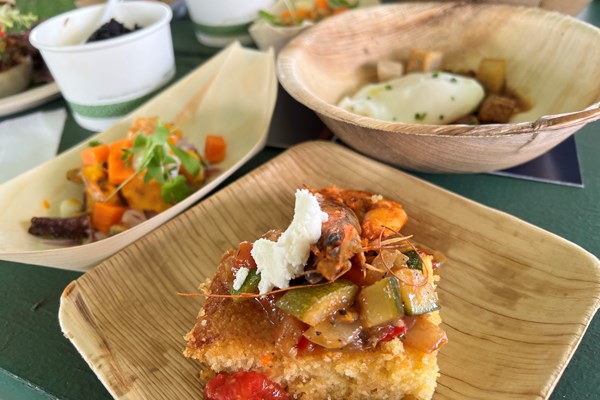 The Maui AgFest and 4-H Livestock Fair on June 4 brought in crowds from all over the island and state to experience several signature events presented by the Maui County Farm Bureau and its partners.
The Maui AgFest brings the community together to learn more about agriculture, meet farmers and ranchers, and embrace Maui's agriculture history and culture. Highlights of this event included the Maui Legacy Farmers Pancake Breakfast, livestock animal exhibits, a farmers' market, agriculture education booths, and the Grand Taste, which Ulupono Initiative was pleased to sponsor.
A fan-favorite and completely sold-out event, the Grand Taste celebrated Maui's best chefs, who selected locally grown ingredients to create a signature dish for participants to try and vote for their favorite.
The Maui AgFest and 4-H Livestock Fair is Maui's signature agriculture festival. This event combines industry supporters and allies to showcase Maui's local agriculture and its vital role in the island's economy, environment, and lifestyle.
To learn more about this event, visit mauicountyfarmbureau.org.