Micah Munekata selected among PBN's 40 Under 40 Class of 2022
Jun 28, 2022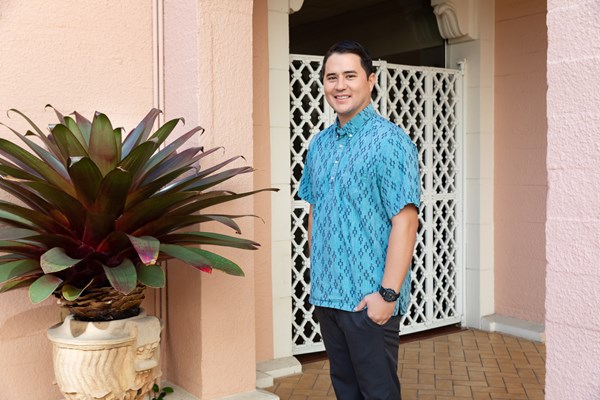 Ulupono Initiativeʻs own director of government affairs, Micah Munekata, has been selected to be part of Pacific Business News' 40 Under 40 Class of 2022. This year is the 23rd Annual 40 Under 40 awards, and Micah will be recognized along with some of Hawaii's other best and brightest young leaders at a "Roaring 20s"-themed dinner on Aug. 25.
In his capacity as Ulupono Initiative's director of government affairs, Micah demonstrates business excellence and leadership on a daily basis by going above and beyond to further Hawaii's self-sufficiency and resilience. Raised in Kaneohe on Oahu, Micah has been part of the Ulupono team since January 2020 and is especially passionate when it comes to strengthening and growing Hawaii's agriculture industry, particularly as it relates to local food production for local communities to address food insecurity.
Prior to joining the Ulupono team, he served as the legislative coordinator for the Hawaii Department of Agriculture, where he helped develop the state's first Interagency Biosecurity Plan. Micah also brings to the table valuable experience and insight gained working at the Legislature and in the nonprofit sector, as well as strong professionalism that has gained the admiration of his peers and local leaders. He is a motivating force that inspires others to put their all in what they do, whatever they do, in service to Hawaii.
Find out more information about Pacific Business News 40 Under 40 Class of 2022 at www.bizjournals.com/pacific/news/career-and-workplace/40-under-40.