Meet our ohana: Trisha Yamato
Jul 26, 2021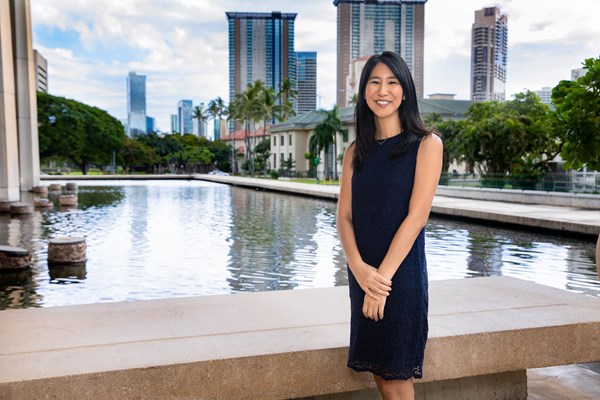 Joining Ulupono Initiative in February 2020, mere weeks before the state's COVID-19 pandemic shutdown went into effect, Trisha Yamato has persevered as an associate of investments and analytics, adding her skills and knowledge to Ulupono Initiative's mission-driven team expertise, capabilities and resources in service to our vision of a more sustainable Hawaii.
Trisha met the challenge of working virtually without missing a step, supporting the investments and analytics team's work connecting Hawaii agricultural food producers with funding sources to sustain and maintain production through the pandemic. Her contributions were especially valuable in efforts supporting the DA BUX Double Up Food Bucks program, expanding farm-to-nonprofit programs, and advocating for legislation leveraging the state's institutional food purchases to strengthen the market and its resilience.
"Through Ulupono Initiative, I'm grateful for the opportunity to apply my finance background toward bringing meaningful projects, research and social investments to the community in order to realize positive change for Hawaii," Trisha said.  
Before joining Ulupono, Trisha worked as a senior internal auditor and vice president for Bank of Hawaii, where she coordinated and conducted regulatory compliance audits of the consumer lending, commercial banking and mortgage divisions. She brings a track record of enhancing internal controls and operating procedures.
When she's able to take a break from her busy schedule, Trisha enjoys reading and swimming at the beach, diving into both a good book and the ocean.