Lowering Hawaii's cost of living starts with rightsizing and better managing parking
Jul 26, 2021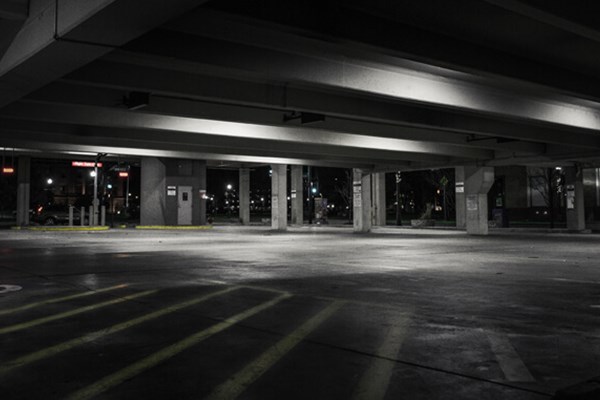 In Hawaii, many expect unfettered access to their cars and free parking once they reach their destinations. It's something we often take for granted and may not realize this dependence comes with a cost. Even "free" parking has a price tag.
Connecting the parking dots
In his landmark book, The High Cost of Free Parking, Donald Shoup, Distinguished Research Professor in the Department of Urban Planning at UCLA, says many may not see the hidden costs in free parking. It's an issue perpetuated by outdated parking laws to support a car-centric lifestyle.
Shoup connects the dots: "When we shop in a store, eat in a restaurant, or see a movie, we pay for parking indirectly because its cost is included in the price of merchandise, meals, and theater tickets," the world-renowned authority on transportation, public finance and land economics wrote in his book. "We unknowingly support our cars with almost every commercial transaction we make because a small share of the money-changing hands pays for parking."
Not the cost of paradise
Many may shrug at the effects of parking costs in Hawaii and chalk it up to the price of living in paradise. They are resigned to the reality of Hawaii having one of the nation's highest costs of living; however, it is a nationwide issue and not just a Hawaii-specific issue.
"Residents pay for parking through higher prices for housing. Businesses pay for parking through higher rents for their premises. Shoppers pay for parking through higher prices for everything they buy," Shoup wrote in his book. "We don't pay for parking in our role as motorists, but in all our other roles—as consumers, investors, workers, residents, and taxpayers—we pay a high price. Even people who don't own a car have to pay for 'free' parking."
Hawaii study exposes the costs of parking
Shoup's observations were confirmed in "The Cost of Parking in Hawaii," a 2020 study commissioned by Ulupono Initiative. Kathleen Rooney, Ulupono Initiative's director of transportation policy and programs, led this study that was prepared by PBR Hawaii with support from construction management firm Rider Levett Bucknall.
Using current building codes and estimated costs of development for parking for various types of residential and commercial developments, the study uncovered startling numbers:
Many developers and residents do not have a choice in whether to pay for parking, whether they actually need it or not, contributing to the high cost of development in the state. And the report found there are real differences in these costs. For example, the low end could be $4,200 per stall for on-grade parking (such as surface parking) at a residential site in Hawaii County, but that can be as high as $60,400 per stall in a commercial parking garage on Kauai.
A family of four looking to buy a three-bedroom, 1,200-square-foot home on Oahu but outside the urban core could be covering $45,000 in development costs for the two spaces required by current land use ordinances. Compared to the median single-family home sale on Oahu in 2019, this would represent about 6% of the purchase price. In terms of carrying costs, the two spaces could be burdening the new owners with about $360 per month in parking-related costs and operations. 
At a large, single-user commercial store, podium parking is $140,000 per 1,000 square feet, and as high as $101,000 per 1,000 square feet outside of Oahu's urban core.
The solution?
Shoup recommends that reforms to parking policy can make cities more affordable, livable, and sustainable. These include removing costly off-street parking mandates and burdens, charging the right prices for on-street parking, and then reinvesting a respectable percentage of the parking revenues in those areas that now charge for parking. In this spirit, Ulupono Initiative advocates for rightsizing and better managing existing parking along these lines. The good news is that Oahu is heading in the right direction with the passage of measures like Bill 2 (2020). But that still leaves other counties, as well as on-street parking management. When we do these things, we are able to help our community walk away from automobile dependency and towards a multimodal, climate-friendly future with a reduced costs of living. 
Presentation for Better Tomorrow Speaker Series
Shoup, who received his undergraduate degree in electrical engineering and a doctorate degree in economics, both from Yale University, will be the featured speaker as part of the University of Hawaii's Better Tomorrow Speaker Series on Wednesday, Aug. 18, 2021, from noon to 1 p.m.
Presented by the Hawaii Community Foundation, Kamehameha Schools, and the University of Hawaii at Manoa, the event is being sponsoring by the Climate Change Mitigation and Adaptation Commission, Ulupono Initiative, and the University of Hawaii Economic Research Organization (UHERO). Co-sponsors include the College of Social Sciences, Department of Urban and Regional Planning, Institute for Sustainability and Resilience, Public Policy Center, and William S. Richardson School of Law.
To register for this free session, click here.