Carrying momentum into 2022
Jan 27, 2022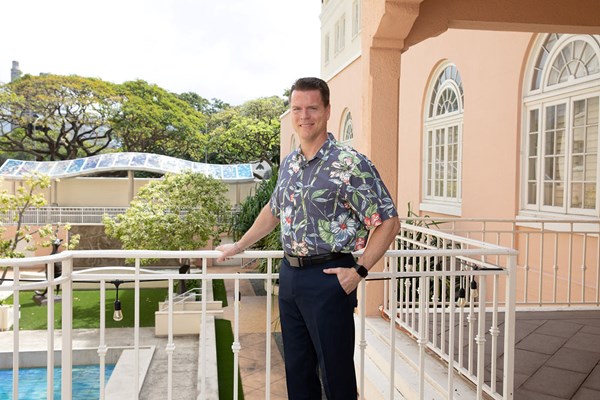 I want to open by sharing my gratitude for your continued partnership in helping Hawaii become more sustainable and resilient. I hope that you and your loved ones are safe, healthy and thriving as we enter 2022 and year three of this global pandemic.
The challenges for Hawaii were immense in 2021 and continue to be as we transition into the new year and the start of another legislative session. Still, the past year saw major steps forward in our state's advancement of local food production, renewable energy, and clean transportation. All of us at Ulupono Initiative have high hopes that similar momentum in these sectors will continue to propel us toward our sustainability goals.
This progress, however, can only be achieved through collaboration and focus on common goals. We continue to encourage and be inspired by our partners, who share our ambitious vision for Hawaii's future. We are also continually encouraged by the many Hawaii residents each doing their part in advancing the resiliency of our state by purchasing local food, embracing renewable projects in their community, or choosing an electric vehicle over an internal-combustion model — even foregoing a car trip altogether in favor of riding a bus or bike.
Diving fully committed into 2022, we will continue to focus our resources to promote more local food, renewable energy, and clean transportation; better freshwater management; and less waste. That said, we cannot move the needle alone. We encourage organizations sharing our spirit and determination to reach out to our team to discuss opportunities for partnership.
Last, but certainly not least, I could not be prouder of our Ulupono team. Its collective knowledge, thought leadership and commitment to our mission never ceases to inspire me. I am fortunate every day to be supported by this incredible team of professionals.
From all of us here at Ulupono Initiative, we wish you and your loved ones a safe and prosperous new year.
Murray Clay
President, Ulupono Initiative