In Performance-Based Regulation, Hawaii now has a bold game plan to match its ambitious energy goals
Jan 15, 2021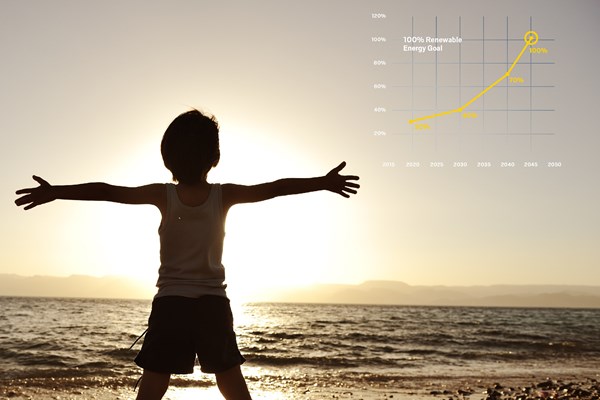 On Dec. 23, 2020, following two years of collaborative work meetings and workshops with stakeholders, the Hawaii Public Utilities Commission (PUC) announced the approval of its forward-thinking performance-based regulatory framework encouraging Hawaiian Electric to further develop and improve its services to accelerate renewable energy innovation and utility efficiency.
As the framework's name suggests, Performance-Based Regulation (PBR) will "fundamentally transform Hawaiian Electric and accelerate the drive towards more efficient operations, lower electricity rates, improved services and offerings, and achievement of the State's clean energy goals," as the PUC stated in its announcement.
After nearly a century of "business as usual" regulation, various regulatory mechanisms, including decoupling utility revenues from the amount of electricity sold, have been implemented to more closely align the utility with the state's policy goals and address the rapid evolution of renewable energy technologies. As a result, there has been more innovation in Hawai'i's regulatory landscape over the last decade than throughout the previous century.
However, the new PBR framework is more than just the latest in a series of regulatory innovations. It serves as a comprehensive and holistic strategy, improving upon past and present regulatory innovation previously adopted by the PUC. Under the new PBR system, regulators now have a method to both penalize electric utilities for not doing what is expected of them and a method to encourage the companies to come up with innovative ways to do more and to exceed expectations: a "carrot and stick" approach to regulations. A Performance Incentive Mechanism (PIM) is the "carrot" in the new PBR framework.
For example, the Renewable Portfolio Standard Accelerated (RPS-A) PIM is pivotal in that it encourages utility companies to find ways to produce even more electricity from renewable sources above those regulatory requirements. The incentive will not only help the state accomplish its goal of eliminating its dependence on burning expensive, imported fossil fuels, it will also, as a direct result, reduce the amount of greenhouse gas emission throughout the state — an environmental and health benefit as well as an economic one.
In addition, the PIM will help stabilize and make customer rates more affordable, improve service performance to both renewable energy developers and utility customers, and allow for a reasonable return on invested capital toward upgrading and modernizing the overall electric grid for the general public.
"Five years ago, Hawai'i was the first in the nation to formally commit to generating 100 percent of its electricity from renewable resources," said Murray Clay, president of Ulupono Initiative. "PBR is a sea change in how the electric utility is regulated in direct service to that ambitious goal. It's a pivotal accomplishment that the Hawai'i Public Utilities Commission has achieved despite the challenges of the ongoing pandemic. As a result of commissioners' determination, commitment and willingness to collaborate with stakeholders, our state now has a bold game plan to match its bold energy goals."
As the state continues its gradual economic recovery from the COVID-19 pandemic while simultaneously facing challenges brought on by climate change, the new PBR changes mark a crucial step toward Hawaii's goals of reaching 100 percent renewable energy usage by 2045.
Click here to read a new white paper on PBR by Ulupono Initiative.
For more information regarding the PUC's Performance-Based Regulation framework, visit puc.hawaii.gov.