The Kohala Center awarded $300,000 grant to help grow Hawaii Island's ag industry
Feb 25, 2022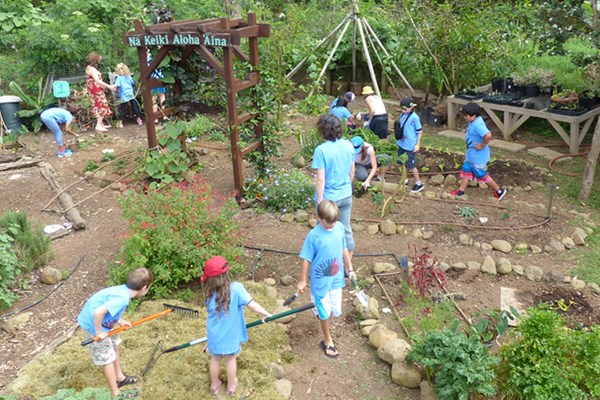 Since 2000, the Hawaii Island community-based Kohala Center has worked to develop Hawaii's next generation of food growers. Through its continuing research, education and stewardship of the 'āina, The Kohala Center strives, through knowledge of culturally based sustainable practices, to strengthen connections Hawaii residents have to the foods they consume.
The $300,000 Ulupono Fund grant was awarded to The Kohala Center to provide additional funding for local farmers participating in the U.S. Department of Agriculture (USDA) Grants and Loans program.
The additional funding will support "business and technical assistance and capacity building to cooperatives, businesses and organizations in the agricultural sector, as well as mahi 'ai agricultural education and demonstration of techniques for improving soil and 'āina health," said Dr. Nicole Milne, vice president of food and agricultural initiatives at The Kohala Center. "We expect these activities to generate at least $3 million in capital infusion for businesses in the agriculture sector to increase local food security, develop viable family farms and improve the stewardship of working lanes." 
Ulupono Initiative applauds The Kohala Center's work to provide economic and educational support to Hawaii Island's growing agricultural industry. Through the efforts of organizations such as The Kohala Center, and the dedicated work of local food producers, Hawaii moves closer as a state to meeting its  local food-production goals.  
"The Kohala Center is honored to work in partnership with Ulupono Initiative to pursue business and economic development strategies that rebuild community food systems in ways that preserve the health and resilience of our ecosystems and provide for greater self-reliance," Milne said.
For more information on The Kohala Center, visit kohalacenter.org.