Meet our ohana: Micah Munekata
Feb 12, 2021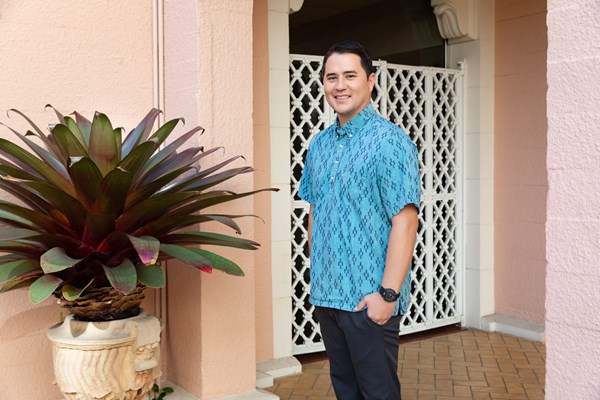 Micah Munekata leads Ulupono Initiative's government affairs strategy and activities as director of government affairs. He brings to the position knowledge and insight on critical issues affecting local farmers and ranchers statewide, including agricultural development, land and water management, energy issues, and community engagement. These efforts contribute to larger state goals of making Hawaii more energy and food self-sufficient and resilient for future generations.
Before joining Ulupono Initiative, Micah served as legislative coordinator for the Hawaii Department of Agriculture, where he was instrumental in developing the first Hawaii Interagency Biosecurity Plan. His career experience also includes work as a Hawaii State Legislature House of Representatives agriculture committee clerk and finance committee analyst, and as a constituent/community coordinator and legislative aide for the Honolulu City Council. 
In part due to his past work with the Hawaii Farm Bureau Federation as its director of government affairs, Micah continues to be a strong advocate for the state's community of farmers and ranchers. Throughout the COVID-19 pandemic, he has directed a lot of his efforts and network to connecting and forging new relationships between farmers and funding sources, with a goal of strengthening local food distribution.
Micah was raised in Kaneohe, Oahu, and earned a Bachelor of Science degree in political science, with a minor in Spanish, from Texas Christian University. He is also a graduate of Villanova University, where he earned a Master of Arts degree in political science.
Click here to learn more about Micah and the Ulupono Initiative team.