Automakers commit to all-electric as EVs continue to trend up
Feb 12, 2021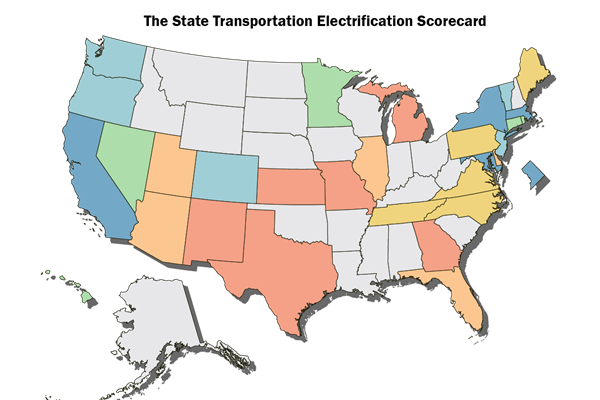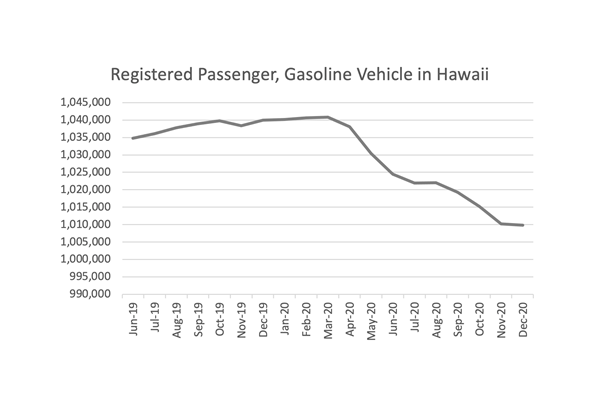 Back-to-back commitments by GM and Nissan to go all-electric by 2035 and 2050, respectively, demonstrate that electric vehicles (EVs) are an accelerating global trend — and the private-sector has taken notice.
As car manufacturers work to deliver more EV model options to the market, the American Council for an Energy-Efficient Economy (ACEEE) recently released the State Transportation Electrification Scorecard, ranking states' efforts to reduce barriers for their residents to sharing in the benefits of driving electric.
"While Hawaii is better positioned than most states (11 out of 50), more can be done to ensure all island residents have access to the savings and benefits of driving electric," said Greg Gaug, senior vice president of investments and analytics. "In Hawaii, the number of registered passenger electric vehicles is continuing to increase year over year as more residents choose the cleaner, less fossil fuel-dependent, and cost-saving form of transportation.
"In fact, demand for EVs in our state is trending up while gasoline vehicles are trending down. For those who do not have access to an outlet at home, charging—not the cost of vehicles—remains the biggest obstacle that could prevent many residents' access to sharing in these benefits."
Read the ACEEE State Transportation Electrification Scorecard.