Shop Mana Up for this special local sourcing gift set
Dec 08, 2020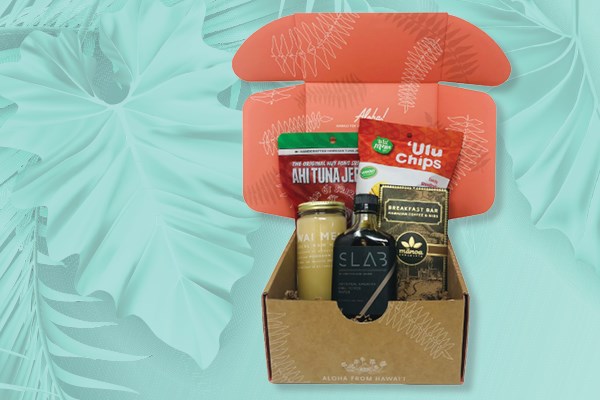 At Ulupono Initiative, we are working toward a more sustainable and resilient Hawai'i. We couldn't do it without the support of our community partners that operate under a similar mission. That's why we teamed with local accelerator program Mana Up to curate a gift set of locally sourced products that shines the spotlight on some of our islands' latest up-and-coming entrepreneurs. From Paauilo honey harvesters to Kona fishers who dry local catches, the House of Mana Up shop features local value-added products that can contribute to a promising future for greater and more diversified local food production for our communities. Find the Local Sourcing Gift Set at www.houseofmanaup.com, available for a limited time only.
Order the Local Sourcing Gift Set here.
Hawaii-inspired recycled gift wrapping
Consider Wrappily for a more sustainable form of gift wrapping with an island touch. Most traditional wrapping paper is not recyclable due to toxic dyes, lamination or additives. Wrappily prints on local newspaper presses and collaborates with creative artists locally and worldwide to offer this more environmentally friendly wrapping paper alternative. As Mana Up puts it, "Wrappily's paper may be recycled, but their patterns are always fresh!" Search "Wrappily" at www.houseofmanaup.com.