Eō series issues a call for conscious action
Dec 08, 2020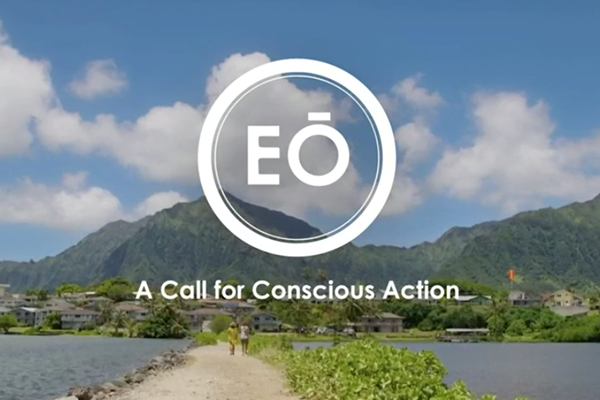 A new video story series sponsored by Ulupono Initiative calls on our communities to take conscious action toward sustainability. "Eō – A Call for Conscious Action," which launched in November on Hawaii News Now, highlights in its third episode the importance of buying local and the role of indigenous crops in strengthening our islands' food security and resilience.
Host Lacy Lyons talks story with stakeholders about issues ranging from land use to added-value products to promising indigenous crops like ulu (breadfruit) and taro. Interviews include state Sen. Donovan Dela Cruz, Neil Ho of Ho Farms, Gwyn Griffiths of the Hawaii Ulu Cooperative, Felicita Kuuipo Garrido of Na Mea Kupono Taro Farm, and Chris Stanley of Wild Ingredients Chef.
The series strives to underline the relationship between indigenous culture and the environment and community.  The goal is to learn something new in Hawaii while taking away a deeper meaning that can be applied in everyday life.