Millions donated to Hawaii Community Foundation Maui Strong Fund
Aug 30, 2023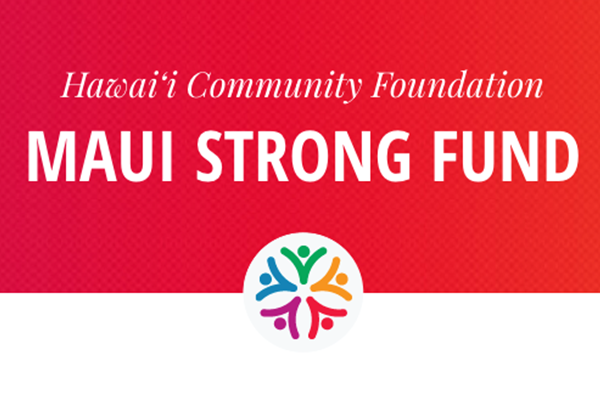 The Maui Strong Fund, organized by the Hawaii Community Foundation (HCF), is providing financial resources to support the immediate and long-term recovery needs for the people and places affected by the devastating Maui wildfires. The Omidyar Ohana Fund at HCF donated the lead gift of $500,000 to the Maui Strong Fund to help with relief and recovery efforts within 24 hours after the horrific fires broke out.
More than $66 million has been donated to HCF since the fires broke out and has already distributed more than $9 million to more than two dozen local aid groups.  
HCF has a unique role in disaster preparedness and response. The organization collaborates with partners, both inside and outside philanthropy, for a coordinated effort to secure maximum community impact. From the flooding on the North Shore of Kauai, to volcano eruptions on Hawaii Island, to COVID-19 response efforts, HCF has demonstrated its ability to raise funds quickly and deploy grants rapidly to community organizations at the heart of emergency response efforts. 
Learn more: www.hawaiicommunityfoundation.org/maui-strong.