Ulupono's Keith DeMello honored as PRSA Hawaii Public Relations Professional of the Year
Aug 31, 2022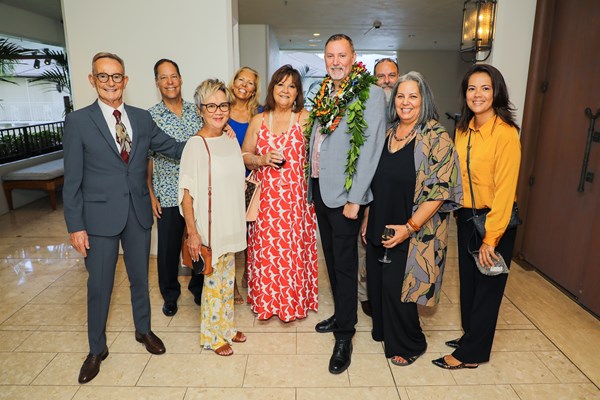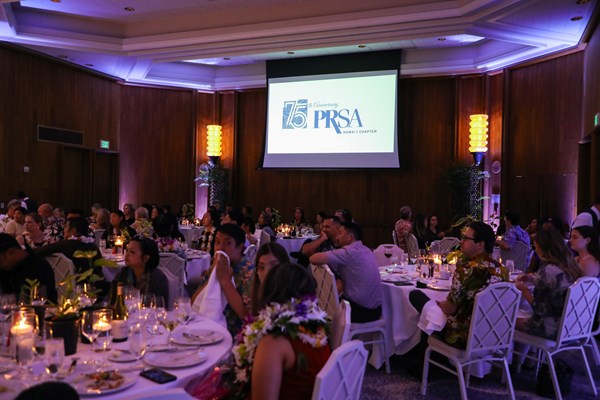 Keith DeMello, Ulupono Initiative's senior vice president of communications and external affairs, was honored earlier this month as the 2022 Gregg W. Perry Public Relations Professional of the Year at the Public Relations Society of America (PRSA) Koa Anvil Awards held at the Halekulani Hotel.
Named after the late Gregg Wesley Perry, a renowned communicator in Hawaii, the recognition honors an outstanding PR practitioner who has made a meaningful contribution to the profession.
Keith has dedicated his career to communications and public service for nearly 27 years.
He began his public relations journey working for various corporate and nonprofit organizations through Becker Communications and McNeil Wilson Communications, later known as Anthology Group. He later took on communication roles in the public sector at the Office of the Governor as deputy director of communications with former Gov. Neil Abercrombie and as Sr. Communications Manager with the Office of Enterprise Technology Services, the State of Hawai'i's information technology department. He later returned to Anthology Group in 2017 as vice president of government affairs before joining Ulupono Initiative in 2019.
In his current role at Ulupono Initiative, Keith manages all communications campaigns and programs supporting Ulupono's mission.
"Keith is a tremendous asset for our organization," said Murray Clay, president of Ulupono Initiative. "He is well respected by not only his peers in the communications industry but across all our sector areas at Ulupono Initiative. His expertise and strategic counsel are highly valued by our team as we work toward solutions that increase local food production, promote renewable energy projects and multimodal transportation, and better management of our water resources. Like anyone who has worked with him over the years, we consider ourselves fortunate to call him both a colleague and a friend."
"On behalf of our team at Ulupono and our partners, we congratulate Keith on this tremendous and well-earned achievement."
To view Keith's honoree video, please visit this link.