Streetfilms: amateur videographer reveals bike ridership boom
Aug 31, 2022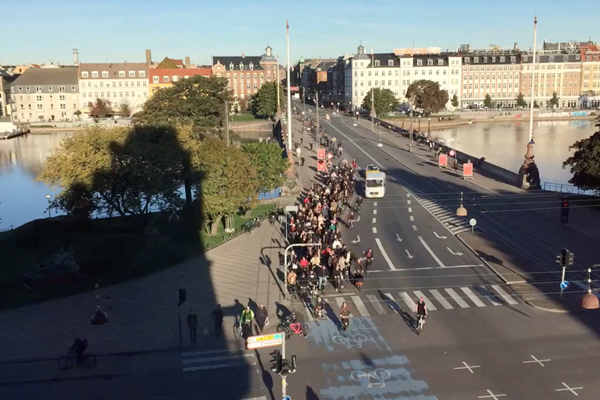 Five thousand miles northeast of Honolulu, in New York City, Clarence Eckerson Jr., a transportation advocate, and amateur videographer, took to the streets during rush hour to capture the bike ridership boom in protected bike lanes along Manhattan's First Avenue and Second Avenue--vital arteries for recreational bikers as well as for working delivery cyclists.
Eckerson was shocked to learn that the ratio of cars to bikes on was 1:1 on First Avenue and 1:1.9 on Second Avenue, respectively. His videos spurred public interest in bike counts in other city boroughs. They even attracted the endorsement for widening bike lanes to accommodate the traffic by at least a half-dozen elected officials.
In Honolulu, we, too, have witnessed a recent increase in bike ridership, much of which has occurred following the creation of several designated bike lanes throughout the city's urban core. A study conducted by Bikeshare Hawaii (the non-profit organization that oversees Biki, Honolulu's leading bikeshare service),  reported that there were 1.37 million rides in 2019, an increase of 24 percent from the previous year.
Although ridership numbers were down during the pandemic, it is on its way to recovering to pre-pandemic levels.
With the safety of protected bike lanes now along several major roadways, such as King Street, Alakea Street, Piikoi Street, and numerous other streets planned for the future, these numbers are anticipated to grow in the coming years. 
Observing this positive trend in bike ridership, the Hawaii Department of Transportation (HDOT) will offer a 20 percent rebate (up to $500) for qualifying individuals who purchase an e-bike to keep the momentum going.
"Honolulu is a perfect location to create its own bike count video," said Kathleen Rooney, Ulupono Initiative's director of transportation policy and programs. "Our climate is optimal for outdoor activities year-round compared to many other cities that experience scorching heatwaves in the summer and blistering snow storms in the winter. We hope a locally produced bike count video will encourage residents and visitors to leave their vehicles at home and join the growing number of people getting outside and fully enjoy Hawaii's beautiful weather."
To learn more about New York's Bike Count, please visit this link. 
Interested in developing such a video in Hawaii?  Let us know by emailing communications@ulupono.com.