Hawaii Ulu Co-Op celebrates its sixth anniversary!
Aug 31, 2022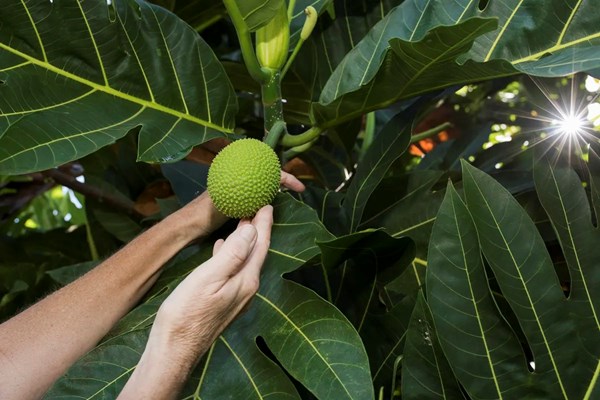 The Hawaii Ulu Cooperative celebrated its sixth anniversary in July 2022! In another year of growth, the Hawaii Island-based co-op continues to share its mission of increasing Hawaii's food security through cultivating and processing local produce such as ulu, also known as breadfruit. 
Since the organization's modest inception in 2016, with initial funding provided by Ulupono Initiative and the Hawaii Department of Agriculture for initial business expenses, the co-op has grown to 125 registered farmers and harvested nearly 1 million pounds of ulu, kalo (taro), uala (purple sweet potato), palaai (pumpkin), and a variety of other traditional staple crops of Hawaii.
In its first year of operation, the co-op distributed approximately 18,000 pounds of ulu and doubled this number during its second year.
"We are incredibly excited to see the Ulu Co-Op continue to thrive," said Jesse Cooke, vice president of investment and analytics at Ulupono Initiative. "Ulu has the potential to play a meaningful role in helping Hawaii achieve its food security goals as it can easily substitute for carbohydrates like rice and potatoes in everyday meals."
To learn more and support its mission, visit Hawaii Ulu Cooperative's website or its online storefront to satisfy your ulu cravings!