EV truths revealed! 'Empowered' series on KHON2 busts common electric-vehicle myths.
Aug 30, 2021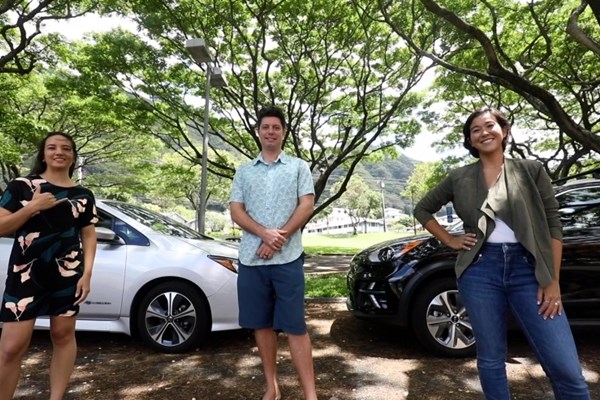 Have you checked out Empowered yet?
Empowered is a 12-part TV series sponsored by KHON2 and Blue Planet Foundation, along with additional support from Ulupono Initiative and others, to share the importance of renewable energy for Hawaii both now and in the future. With new episodes airing monthly, the series gives voice to local families, businesses and community leaders taking action to tackle the climate crisis, reduce energy costs and create a more resilient future for all.
In the August episode of Empowered, local electric-vehicle advocates dig into a discussion of the persistent myths surrounding the increasingly prevalent vehicles, setting the record straight as more Hawaii residents than ever opt for and discover the benefits of driving electric.