Empowering local ag! Targeted grants provide technical assistance and capacity needed to access available funding
Aug 30, 2021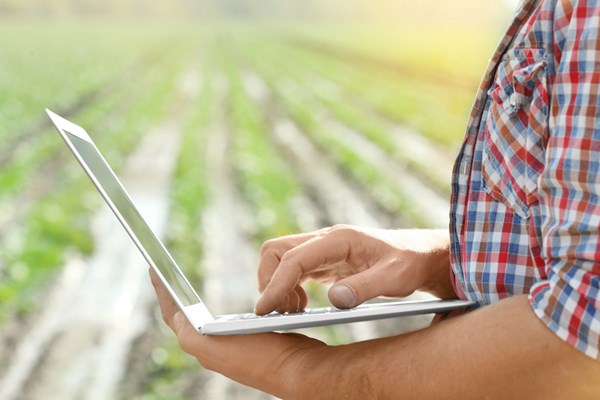 The ongoing COVID-19 pandemic has brought with it a seemingly unyielding economic strain on our island economy and a stifling presence felt across virtually all business sectors, including nearly every link of Hawaii's agricultural supply chain. To help mitigate the impact on Hawaii's already precarious food system, funding from county, state, federal and philanthropic sources has opened up to local ag producers—but such funding does not come without significant effort.
Even before the pandemic, there was a need for grant and loan support services among many Hawaii farmers and ranchers, who are focused on running their core operations. Seeing this need, Ulupono Initiative, through the Ulupono Fund at the Hawaii Community Foundation (HCF), has provided $445,000 since 2020 to key partners who support ag producers in going after, securing and managing available grants and loans. These partners include:
Oahu Agricultural Conservation Association (OACA) — Founded in 2018, the non-profit OACA has nearly 200 years of combined experience in agriculture and conservation. It provides resources to all farmers and agriculturalists through partnerships, technical assistance and education. In addition, OACA manages the West Oahu Soil and Water Conversation District. 
Aided by Ulupono Fund grant support, the OACA in 2020 launched a new comprehensive grant and loan website aimed at helping participants identify funding resources. As a result, OACA secured more than $1 million in government COVID-19 relief funding since the early onset of the pandemic. OACA is now doing more than ever to help growers develop their businesses, including providing invaluable information via a Weekly Ag Funding Update and offering economic development workshops to help individuals in the industry apply for grants and loans.
"We leverage Ulupono's resources with our capital, networks, partnerships, and technology to assist with grant and loan development, alliances, translation, interpretation.  In year one, we helped secure over one million for 18 Hawaii agriculture operations. In year two, we secured almost $2.3 million for 30 clients. Year three is just getting started. It's a pleasure to help Hawaii agriculture producers grow economically viable operations as well as cultivate economic development skills and partnerships that can sustain the sector over time," said OACA, reflecting on how the grant and partnership has helped them advance their efforts in helping economic viability and operational success of Hawaii's producers and agriculture affiliates over the years.
Hawaii Farm Bureau — Established in 2007, the Hawaii Farm Bureau is a local non-profit organization promoting local agriculture and farming. It also works to enhance environmental stewardship through agricultural research, education, training and management, and public outreach. Its values deeply align with Ulupono Initiative's values as it works to increase Hawaii's food security and create a more stainable future. 
Three Ulupono Fund grants provided since 2020 support the Hawaii Farm Bureau's agricultural grant/loan writer program. 
The Kohala Center — Located on the island of Hawaii, The Kohala Center is a non-profit organization for research, education, and aina stewardship. A pre-pandemic grant from the Ulupono Fund at Hawaii Community Foundation helped the Center maintain the USDA Grant/Loan Support Program for local farmers. The program offers farmers strategic project and business planning, cooperative development, and assistance with business incorporation.
Once the pandemic hit, an additional grant was provided in October 2020 to The Kohala Center to fund the Hawaii Food Producers Fund, which offers 0%-interest loans to Hawaii food producers through Kiva. The program's goal is to increase the capital available to local food producers and stimulate local food production in Hawaii.
"Today we are acutely reminded of the importance and the value of building rural co-ops and mutually-owned businesses to offer an economic model that can be more responsive and responsible to local communities and our island's fragile ecosystems inclusive of economies," shared Nicole Milne, vice president of food and agriculture initiatives at The Kohala Center. "Sourcing materials locally, employing local residents, serving island consumers, transmitting knowledge generationally, stewarding lands respectfully, and returning profits to members and owners multiplies financial, social, ecological, and cultural benefits to local communities."  
Ulupono Initiative stands in strong support of our local farmers, ranchers, and organizations working to increase Hawaii's food security.
"There is no better time than now to commit and invest in the future of local farmers who provide fresh, locally grown produce for long-term food security and resilience in Hawaii," said Jesse Cooke, president of investments and analytics at Ulupono Initiative.