Why green jobs stimulate our economy
Apr 29, 2022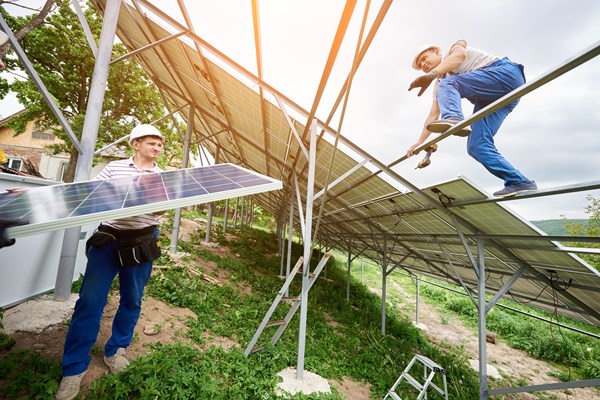 By Erin Roh
It's not uncommon to hear the topic of climate change mentioned in conversation. The effects of climate change place a significant threat to our environment, directly impacting economic growth. That is why transitioning to a decarbonized economy is crucial in mitigating the effects of climate change and also driving the rise of green jobs.
According to the U.S. Bureau of Labor Statistics, there will be expected growth in green jobs by 2029. Careers in fields such as solar photovoltaic, wind turbines, and environmental scientist will grow from 8-60%, according to the Bureau of Labor Statistics.
In Hawaii, positions in climate change are instrumental in determining the best strategies in sectors such as land use, energy, and mobility. Since climate change is a systemic problem, multiple career paths are available for a wide range of candidates. Read on to see a list of available jobs you can apply for today!
Climate Action & Mobility Specialist
Accelerate the City & County of Honolulu's transition to 100% clean transportation and safe and healthy mobility, track actions and metrics, update plans as we progress, and more.

Energy Efficiency Specialist
In another City position, this role advances energy and water efficiency, cost savings, and investments in continuous improvement in large City buildings and community-wide by leading implementation of a new building benchmarking program, and more. 
Resilience/Climate Adaptation Planner (Honolulu)
Tetra Tech Inc. is currently seeking a motivated resilience and climate adaptation leader (mid to senior level). This professional will have the opportunity to be a part of Tetra Tech's growing national resilience practice with a passion for making a positive and lasting impact in the places they work.
Environmental Planner
Jacobs is seeking an environmental planner who has intermediate experience and knowledge in environmental permitting and planning processes in accordance with federal, State, and local regulations.
Assistant Specialist (Research Coastal Geologist/Hydrologist)
CRI is an applied research program in charge of conducting cross-disciplinary and integrated research investigation on a range of topics responding to climate change and sea level rise related vulnerabilities. This position is a partnership with the CRI Advanced Modeling Team to develop community-based, scientifically grounded solutions to sea level rise adaptation.
Hawaii Row Crops Land Strategy and Integrity Manager
This person is accountable to lead the integrated pest management strategy and implementation across all North America Row Crop Production operations. You will be responsible for land strategy across three sites in Hawaii to ensure adequate acreage for near-term and Long Range Plan requirements and manage key external landlord, water, sustainability, and community partner relationships.
Program Coordinator- Environmental Leadership Development Initiatives
Kupu, which means "to sprout" or "to grow" in Hawaiian, has a two-fold mission: to preserve the land while empowering youth. The organization provides hands-on training in conservation, sustainability, and environmental education for young adults, with the goal of fostering our next generation of environmental and cultural stewards.
Lecturer (Sustainable Community Food Systems)
Teach assigned courses in Sustainable Community Food Systems. Maintain a minimum of one office hour per week for each course taught. Prepare course syllabi and reports related to teaching and student progress.