Three grants awarded to home-grown sustainability efforts
Apr 29, 2022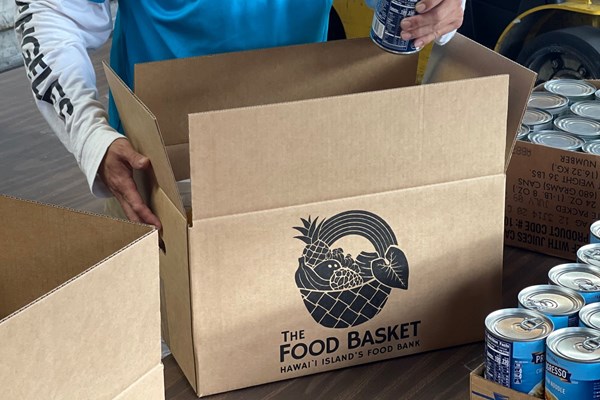 More than $55,000 in grants were recently provided through Ulupono Fund at the Hawaii Community Foundation to support Hawai'i agricultural sustainability efforts in the islands.
The Food Basket, Hawaii Island's foodbank, provides support to Big Island residents through multiple programs, including food drives, Supplemental Nutrition Assistance Program (SNAP) application guidance, and targeted support through kupuna- and keiki-centered initiatives. The Ulupono Fund's $19,400 grant will support the U.S. Economic Development Administration's Build Back Better Regional Challenge, an initiative to develop and strengthen regional industry clusters and embrace equitable economic growth.
Hawaii Green Growth, the Hawaiian Islands' hub of the United Nations Local2030 initiative, brings together diverse stakeholders committed to addressing statewide economic, social and environmental priorities. The hub Hawaii Green Growth was one of the first sustainability-centered hubs in the United Nations Local2030 worldwide initiative and its first island and Pacific hub. A $25,000 grant will support the continuation of its program operations.
Oahu Agriculture and Conservation Association was founded by a group of long-time farmers, business owners, landowners, and land managers who wanted to see ag thrive in Hawaii and be part of that solution. It supports sustainable land management via a vast network of non-governmental organizations, industries, and farm and ranch operators. A $12,000 grant will provide grant writing and project management support for the University of Hawaii's application for the U.S. Department of Agriculture's Partnerships for Climate-Smart Commodities program, a financed partnership supporting the production of such commodities.