All-virtual 9th annual Hawaii Energy Conference set for May 10 & 12
Apr 29, 2022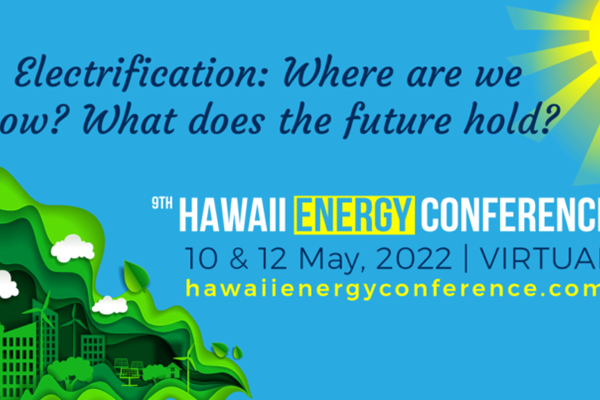 The ninth annual Hawaii Energy Conference is set for May 10 and 12 — as an online event — covering multiple topics, including the definition of "electrification," the climate goals of electrification and the role of energy efficiency in electrification. Discussions will also address community needs and concerns as the infrastructure for electrification grows in the years ahead.
Amid the speakers, presentations, and panel discussions, Ulupono Initiative's own Greg Gaug will moderate "Transportation and Electrification," exploring the progress transportation sectors are making, possible future challenges to that progress, and community lessons learned in Hawaii and elsewhere. Panelists will include:
Edwin H. Sniffen, Deputy Director for Highways, Hawaii Department of Transportation
Brett Williams, Principal Advisor for Electric Vehicle (EV) Programs, Center for Sustainable Energy
Randy Baldemor, Executive Vice President, Roberts Hawaii
The Hawaii Energy Conference will take place on Tuesday, May 10, from 7:45 to 11:30 a.m., and Thursday, May 12, from 7:45 a.m. to noon. There's still time to register here!