Ulupono applauds utility's approval of Molokai's first community-based renewable energy project
Jan 12, 2023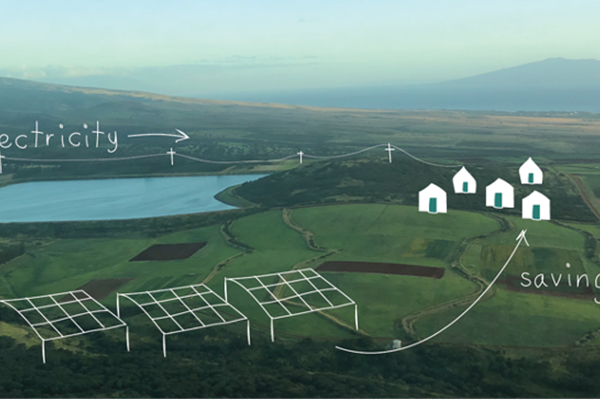 Ulupono Initiative released the following statement regarding Hawaiian Electric's approval of Hoahu Energy Cooperative's proposal for a community-based renewable energy project on the island of Molokai, pending approval by the Hawaii Public Utilities Commission.
Murray Clay, president of Ulupono Initiative, said:
"As Molokai's first community-based renewable energy project, the Hoahu Energy Cooperative proposal is an example of what is possible when a community is empowered to think critically about shaping its own renewable energy future.
"Their bold vision not only galvanized the entrepreneurial spirit on Molokai, it also tapped into a long history of advocating for energy in a way that is inclusive and complementary to a healthy community and environment. The Hoʻāhu Energy Cooperative provides a model for other communities across the state.
"Ulupono Initiative commends the dedicated residents of Molokai and their energy partners — Shake Energy Collaborative, Mana Pacific, and others — who banded together to formalize the cooperative with the mission to produce locally owned, affordable renewable energy benefitting co-op members, the entire island community, and the environment."
Link to Hoahu Energy Cooperative's news release here: https://hoahuenergy.coop/press-release/